Dave Hardy
9/14/2013- 10/20/2013

OPENING RECEPTION: Saturday, September 14th, 7-10pm

Regina Rex is pleased to present Dave Hardy's first solo exhibition at the gallery, DAVE HARDY: A HOUSE WITH GATES. Balancing the precarious structures of interiority—from the physiological to the architectonic—with the brazen forces of externalized expression and brute will to form, Dave Hardy's sculptural works depict an unrelenting tension. Using pliable foam, cement, glass and paint among other materials, Hardy captures the paradoxical demands of contemporary artistic life, where each new gesture appears at the brink of collapse. The show will also premiere a selection of large vinyl wall-hangings which contain the sediment sifted from Hardy's studio process. While the sculptures defy gravity, holding astringent forms in a violent state of purgatory, these wall works provide the counterpoint—an eloquent solace, embodying a complete release of aesthetic and material pressures.

Dave Hardy received a BA from Brown University and an MFA from the Yale School of Art. He has had solo exhibitions at Art in General, 92Y Tribeca, and La Mama Galleria in New York, and at Southern Exposure in San Francisco. He has been included in group exhibitions at Jack Hanley Gallery, Sculpture Center, Jack Shainman Gallery and Greater New York 2005 at PS1/MOMA. Hardy attended The Skowhegan School of Painting and Sculpture in 2004 and was a 2011 New York Foundation for the Arts Sculpture Fellow. He was featured in a two-person show at Regina Rex in 2012. Hardy lives and works in Brooklyn, NY.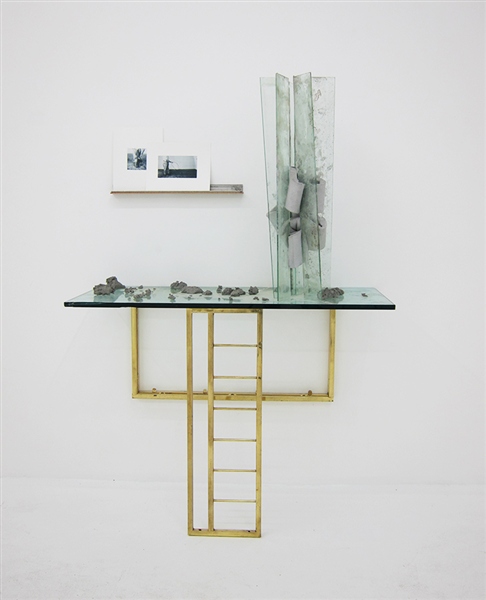 I Can't Go On, I'll Go On
2013
glass, cement, polyurethane foam, ink, paper, fixtures, cork
69" x 48" x 20 inches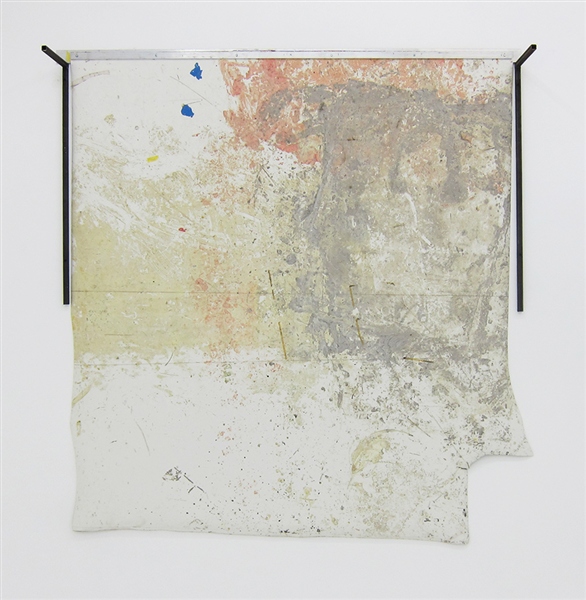 Untitled 1
2013
vinyl, cement, ink, paint, dye, tape, aluminum, steel
73.5 x 67 x 10 inches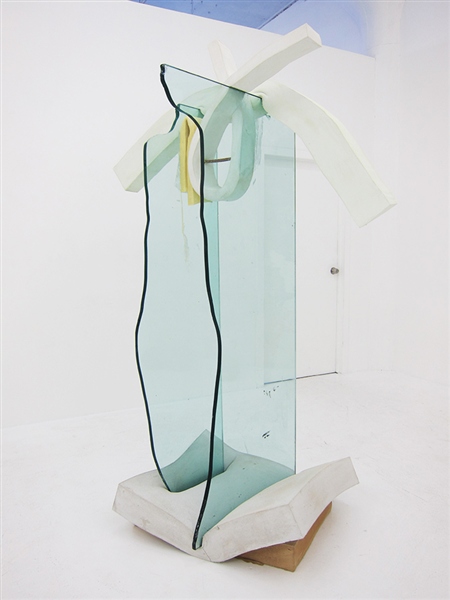 Hunky-dory
2013
glass, cement, polyurethane foam, ink, paper, metal, pretzel,etc 86 x 57 x 33 inches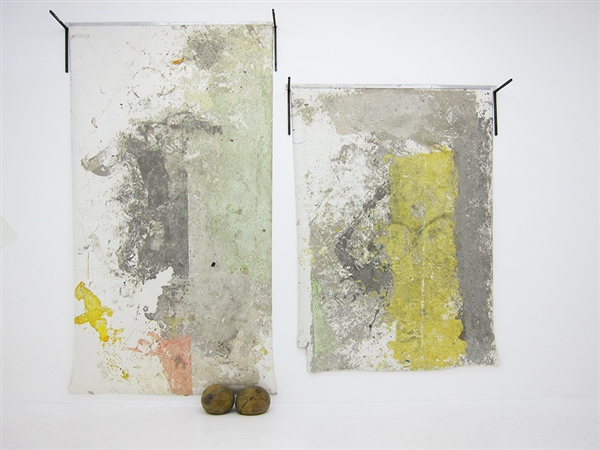 Untitled 2
2013
vinyl, cement, ink, paint, dye, tape, aluminum, steel, exercise balls
138 x 76 x 14 inches


Untitled 3
2013
vinyl, cement, ink, paint, dye, tape, aluminum, steel
104 x 76 x 10 inches



Gjetost
2013
Glass, Teak, polyurethane foam, cement, ink, marker, fixture
48 x 38 x 18 inches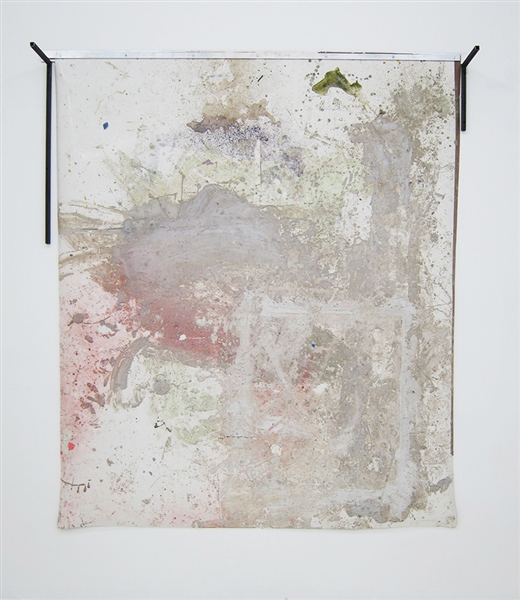 Untitled 4
2013
vinyl, cement, ink, paint, dye, tape, aluminum, steel
88 x 76 x 10 inches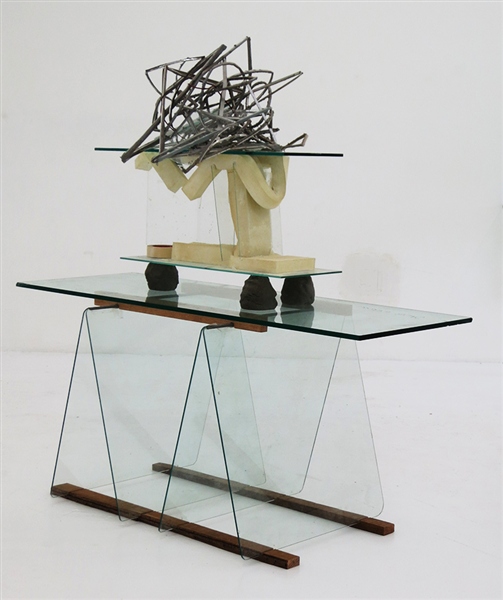 Manila
2013
Glass, Oak, Fir, cement, polyurethane foam, paint, storm windows, marker, tape
61 x 60 x 27.5 inches



Installation view of DAVE HARDY: A HOUSE WITH GATES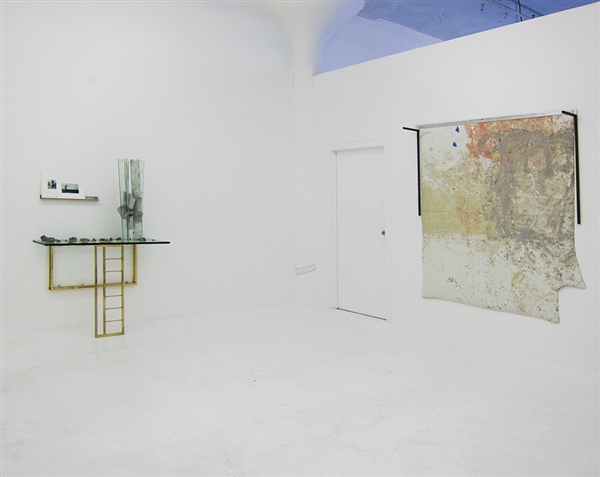 Installation view of DAVE HARDY: A HOUSE WITH GATES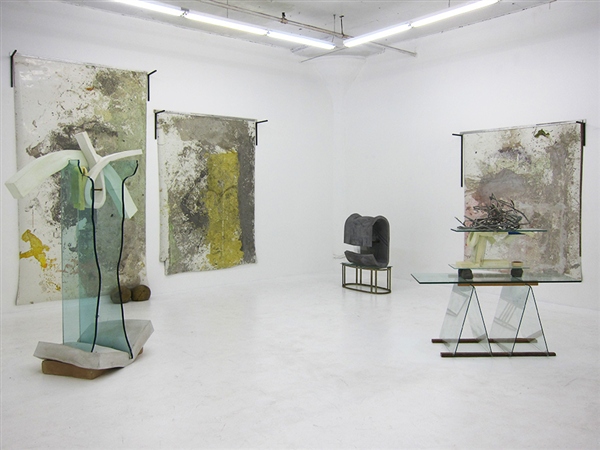 Installation view of DAVE HARDY: A HOUSE WITH GATES