ALL PORES OPEN
1/11/2015- 2/22/2015

Dit-Cilinn and David Ohlsson
Shirley Gorelick
Ted Partin

Opening Reception: Sunday January 11th, 6-8pm

As individuals lead increasingly omnipresent, transparent lives, every detail is becoming more publicly visible. All Pores Open brings together painting, photography and sculpture by four artists that emphasize a yearning for intimate interaction amidst this alienating condition. All Pores Open articulates the paradox of finding a site of genuine human connection between artist and subject during this hyper-mediated time. Shirley Gorelick's paintings range from dense figure-based abstractions to a painting style that is slow and studious—both physical and psychological—with a painstaking attention to realism. Her painting, Two Sisters (1976) depicts two larger-than-life nude female figures whose likeness and posturing reflect an extended moment where a sense of intimacy is reinforced as much by their obvious kinship as by the direct, sympathetic manner in which they are painted. Dit-Cilinn and David Ohlsson's collaborative sculptures present landscapes and environments that engage notions of human contact and disembodiment. Denying nostalgia and idealism in favor of an alternative present, their works formulate a phenomenological space that resists singular interpretation. Inviting both friends and strangers to pose in front of an 8x10 view camera, Ted Partin creates photographs that engage a focused experience between two bodies and are directly at odds with the way we consume images on screens. This is further reinforced with the inclusion of his barely perceptible photographic portraits, referred to as "dark prints" which are only discernible when viewed in-person.

Dit-Cilinn was born 1983 in Mora, Sweden. She attended the Royal Institute of Art and Valand Academy between 2006-2009. David Ohlsson was born in 1985 Eksjo, Sweden. He studied at the Royal Institute of Art between 2008-2011.
They received their respective MFAs in 2013 at the California College of the Arts in San Francisco. The artists works have been exhibited at Museo de la Ciudad, Querétaro; Bonniers Konsthall, and Cecilia Hillström Gallery, Stockholm; Oliver Art Center, Oakland; For-site Foundation, Nevada City; SOMArts, San Francisco; Delta Gallery, San Joaquin; Gallery Niklas Belenius, Stockholm; CMU Gallery, Chiang Mai; Röda Sten Konsthall and Gothenburg Museum of Art among other places.

Shirley Gorelick (1924-2000) was an American painter most known for her psychological realist portraits. Neither a devoted photo-realist nor an expressionist, she used all sources of information, working from photos, the live model, and her own sculptures made from life studies, to get as close to the core of her subjects as possible. After receiving her BA from Brooklyn College and her masters from Teachers College, Columbia University, Gorelick studied with Hans Hofmann in Provincetown. In 1974, Gorelick became a member of SOHO 20, an all-women cooperative gallery in New York, she was also a founding member of Central Hall Artists Gallery (est. 1973) in Port Washington, New York. Gorelick's works are in the permanent collections of many museums, including the National Museum of Women in the Arts, the Aldrich Museum, the Norfolk Museum, the Phoenix Museum, the Brooklyn Museum, Rowan University Art Gallery, Nassau Community College and CW Post College.

Ted Partin (New York, 1977) received a B.A. from Fordham College at Lincoln Center in 2000, and a M.F.A. from the Yale School of Art in 2004. His work has been exhibited in New York, San Francisco, Madrid, Paris, Dusseldorf, and Tokyo. In 2005 he was selected to participate in ReGeneration: 50 Photographers of Tomorrow, an exhibit at the Musée de l'Eysee, Lausanne, Switzerland. In 2010 he had his first solo museum exhibition, Eyes Look Through You, at the Kunstmuseen Krefeld Museum Haus Esters in Krefeld, Germany. His work is held in the collections of the Yale University Art Gallery and the Fondation Cartier Pour le Art de Contemporain. Partin teaches at Hunter College in New York.

Press:

All Pores Open
The Brooklyn Rail: Molly Elizalde

5 Must-See Gallery Shows in New York
ArtInfo: Scott Indrisek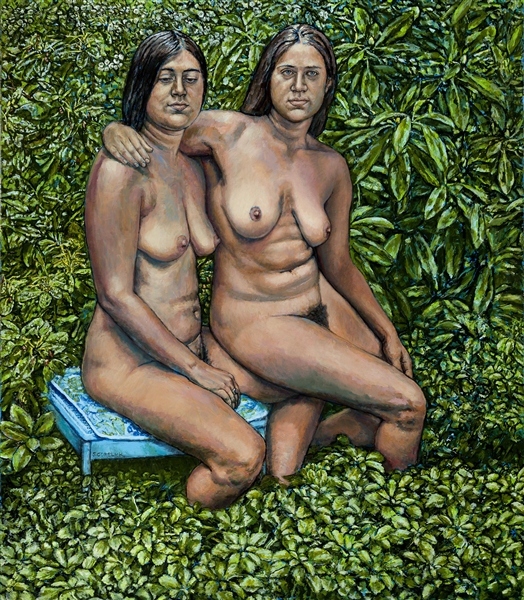 Shirley Gorelick, Two Sisters, 1976, acrylic on canvas, 80 x 69 5/8 inches
© The Shirley Gorelick Foundation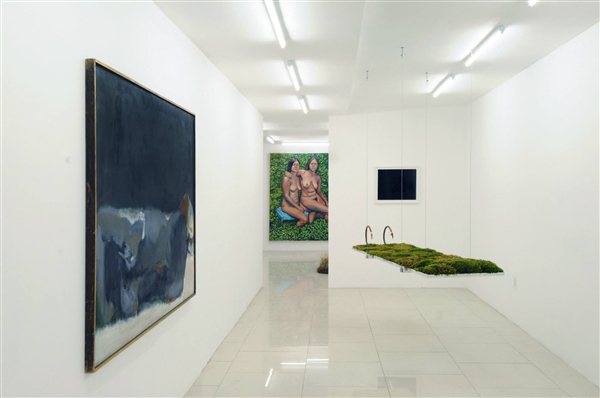 Installation view of All Pores Open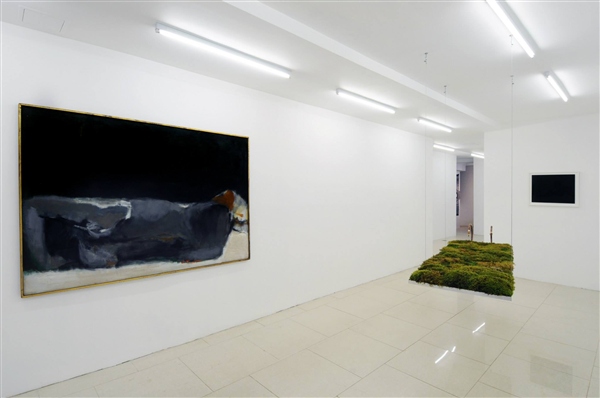 Installation view of All Pores Open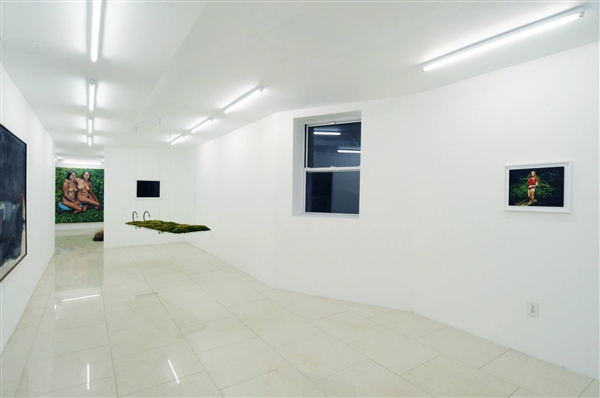 Installation view of All Pores Open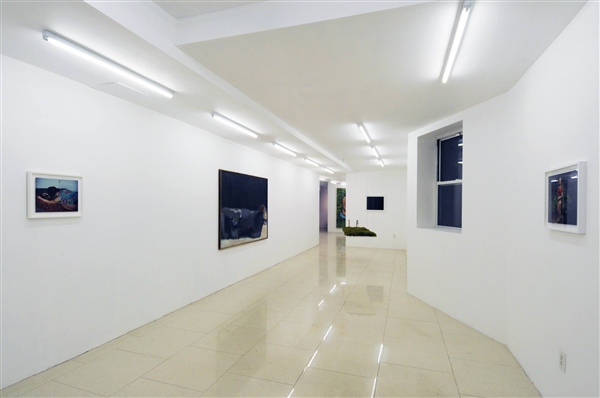 Installation view of All Pores Open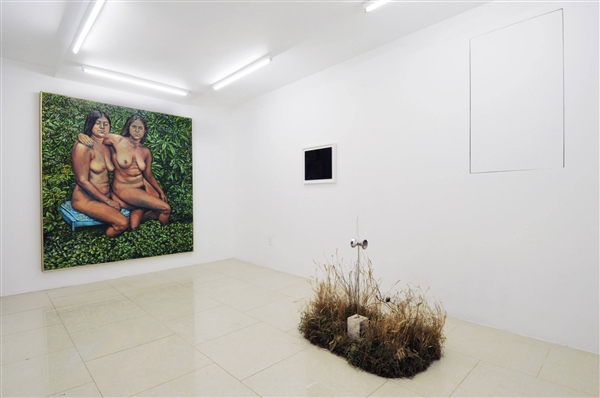 Installation view of All Pores Open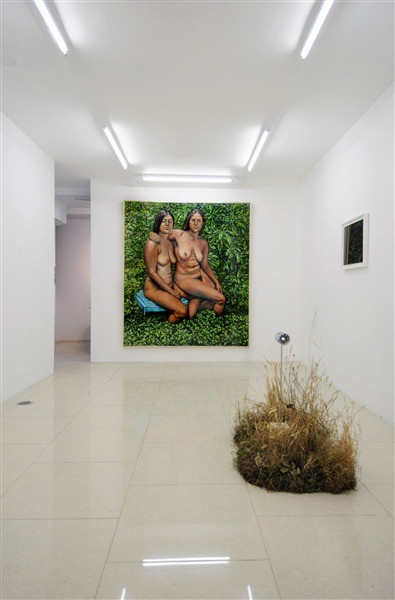 Installation view of All Pores Open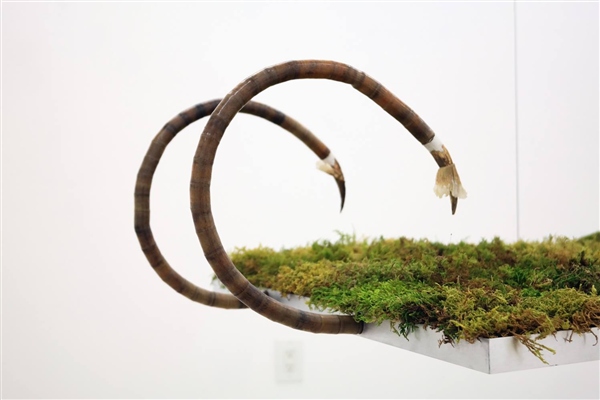 Dit-Cilinn and David Ohlsson
Detail of All Pores Open
2014-15
thermohydrometer, moss, steel, wood, rubber, clay, birch bark, metal wire, acrylic
dimensions variable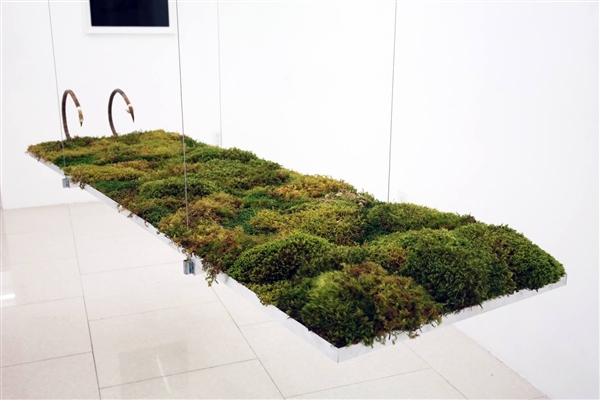 Dit-Cilinn and David Ohlsson
All Pores Open >
2014-15
thermohydrometer, moss, steel, wood, rubber, clay, birch bark, metal wire, acrylic
dimensions variable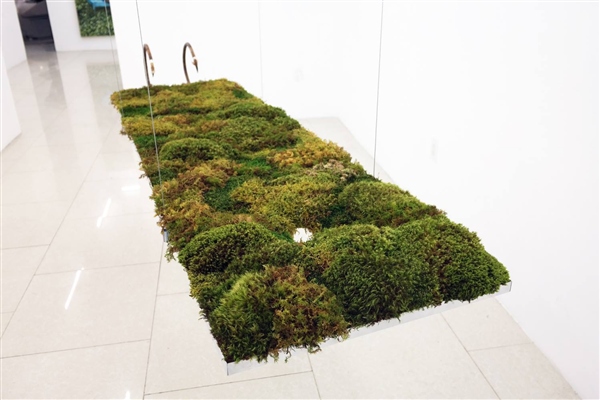 Dit-Cilinn and David Ohlsson
All Pores Open
2014-15
thermohydrometer, moss, steel, wood, rubber, clay, birch bark, metal wire, acrylic
dimensions variable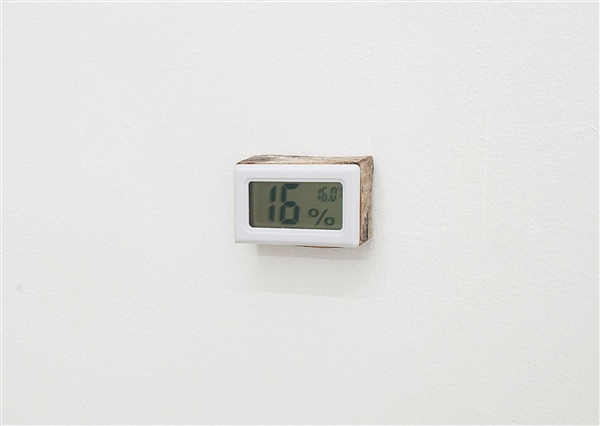 Dit-Cilinn and David Ohlsson
Detail of All Pores Open
2014-15
thermohydrometer, moss, steel, wood, rubber, clay, birch bark, metal wire, acrylic
dimensions variable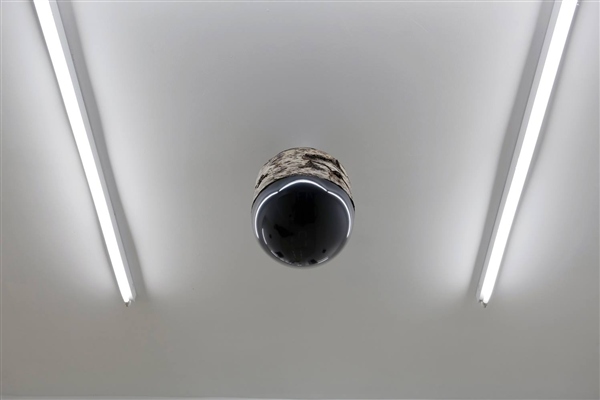 Dit-Cilinn and David Ohlsson
Detail of All Pores Open
2014-15
thermohydrometer, moss, steel, wood, rubber, clay, birch bark, metal wire, acrylic
dimensions variable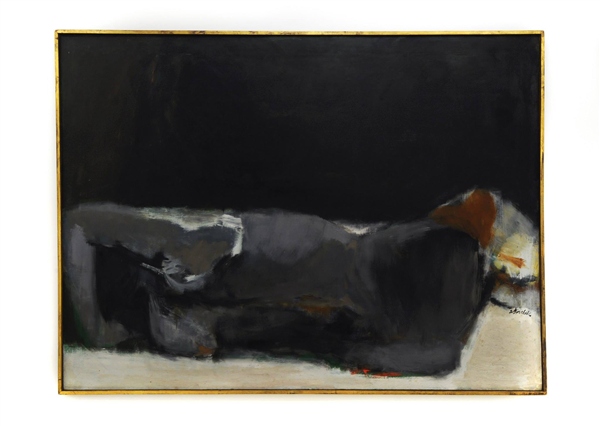 Shirley Gorelick
Dark Reclining Figure
1962-3
oil on linen
50 1/8 x 70 inches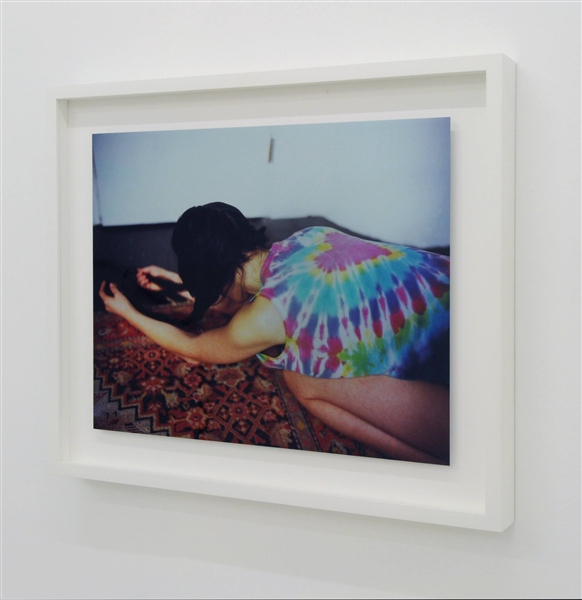 Ted Partin
Bushwick I
2012
Ilfochrome Print
11 x 13.75 inches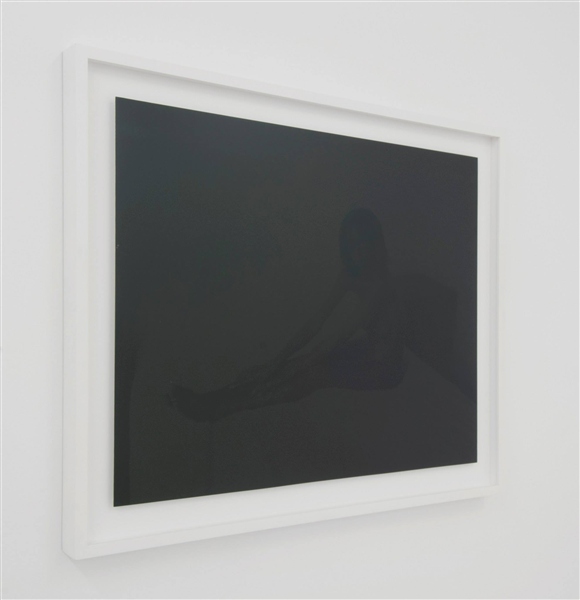 Ted Partin
Untitled I
2011
Handmade Ilfochrome Print
17 x 21 inches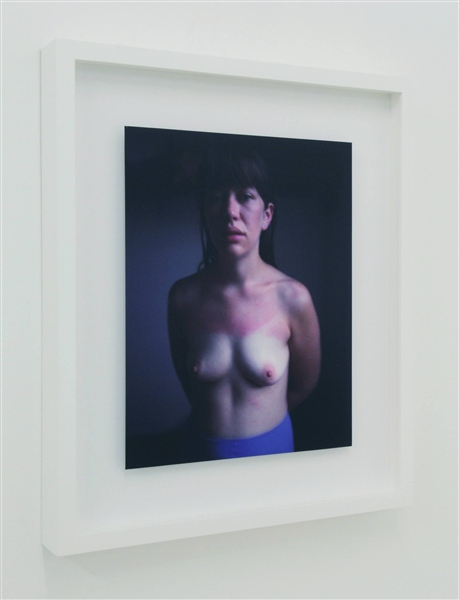 Ted Partin
Bushwick II
2010
Unique Ilfochrome Print
8 x 10 inches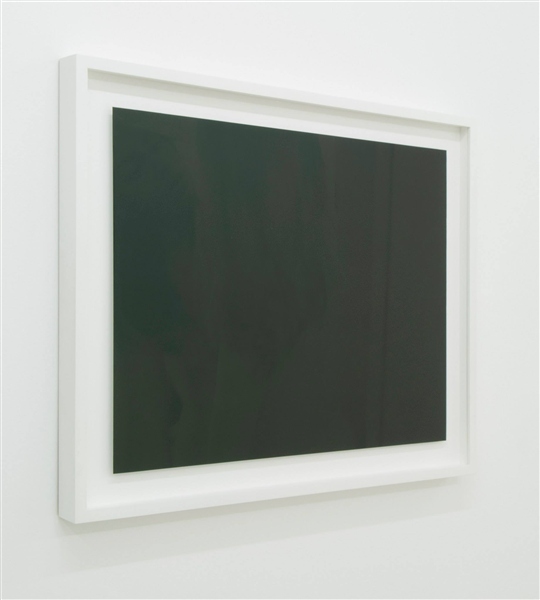 Ted Partin
Untitled II
2012
Handmade Ilfochrome Print
14 x 18 inches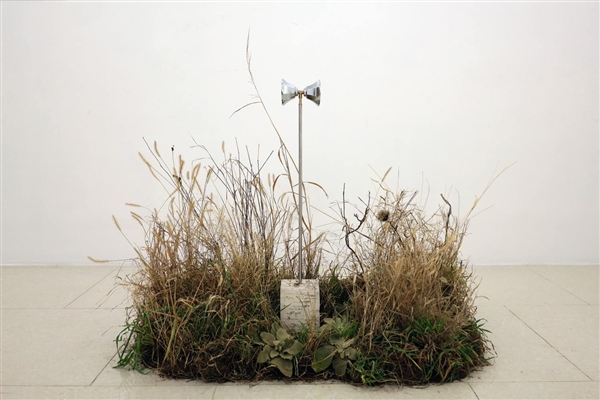 Dit-Cilinn and David Ohlsson
Synchronizing Lamp
2014-5
steel, wood, birch bark, PCB led lights, grass, soil
dimensions variable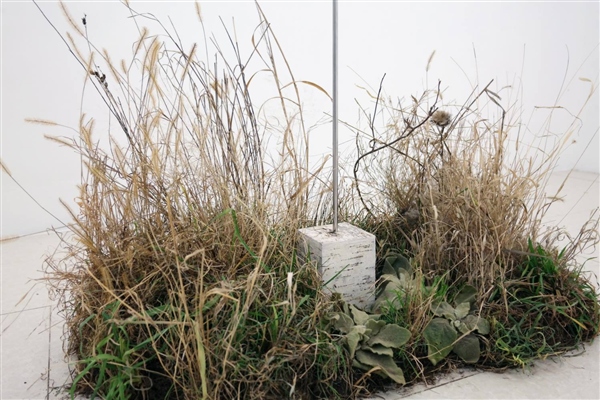 Dit-Cilinn and David Ohlsson
Detail of Synchronizing Lamp
2014-5
steel, wood, birch bark, PCB led lights, grass, soil
dimensions variable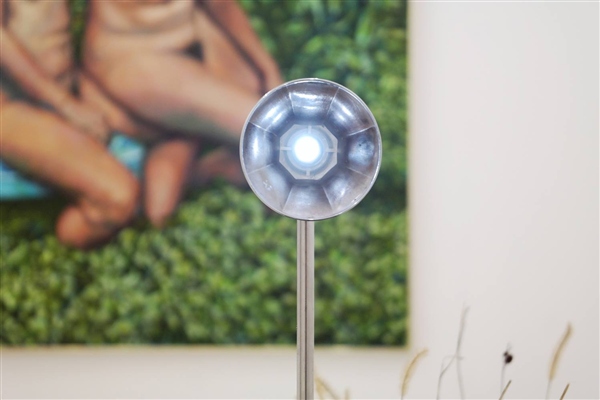 Dit-Cilinn and David Ohlsson
Detail of Synchronizing Lamp
2014-5
steel, wood, birch bark, PCB led lights, grass, soil
dimensions variable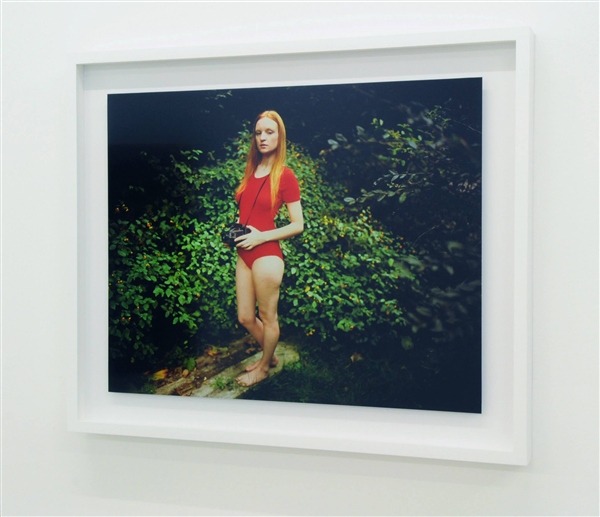 Ted Partin
Ulster Park
2012
Ilfochrome Print
12.5 x 16 inches