Juliana Cerqueira Leite: INTRANSITIVE
2/28/2016- 4/10/2016

Opening reception: Sunday, February 28th, 6-8pm

Regina Rex presents INTRANSITIVE, a solo exhibition by Juliana Cerqueira Leite. For her exhibit she has created a new installation comprised of sculptures made in-situ, affixed to the gallery's walls and floors reflecting the residual movements of the artist throughout the space.


"My daily movements are often duets choreographed by relationships with objects. I get out of a bed and lean into a sink basin while I get ready to hold a pole in a subway car on my way to sit on a chair in my studio. I seamlessly assume memorized positions in response to the presence of these objects as they facilitate my life, and the relationship is reciprocal; these objects silently suggest learned behavior and I comply. As they occupy the environment they tighten and anchor the framing of actions: this is where I eat, this is where I work, this is where I sleep." -JQL

Juliana Cerqueira Leite is a Brazilian sculptor based in New York. She has recently exhibited in a solo booth with T.J. Boulting, London, for Art Rotterdam New Art, and will be featured in the SPRING/BREAK Art Show in New York. Leite graduated from the MFA Sculpture Program of the Slade School of Fine Art, London, in 2006 as recipient of the Kenneth Armitage Sculpture Prize. She has exhibited her work internationally in solo and group shows in venues including the Saatchi Gallery in London, Lendi Project in Switzerland, the Cass Sculpture Foundation UK, Galeria Casa Triangulo in São Paulo, and Galleria Lorcan O'Neill in Rome, DUVE in Berlin, and Anthology Film Archives in New York. She was one of eight artists chosen to represent Brazil in the 2014 Vancouver Biennial and has recently exhibited a monumental commission for Lustwarande 2015 in Tilburg, Holland.

Press:

JULIANA CERQUEIRA LEITE: INTRANSITIVE
The Brooklyn Rail: Phillip Griffith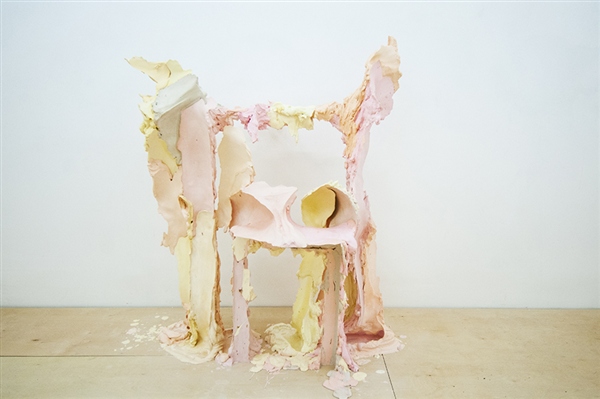 Juliana Cerqueira Leite
Work, 2016.
Hydrocal, steel, pigment.
36 x 24 x 44 inches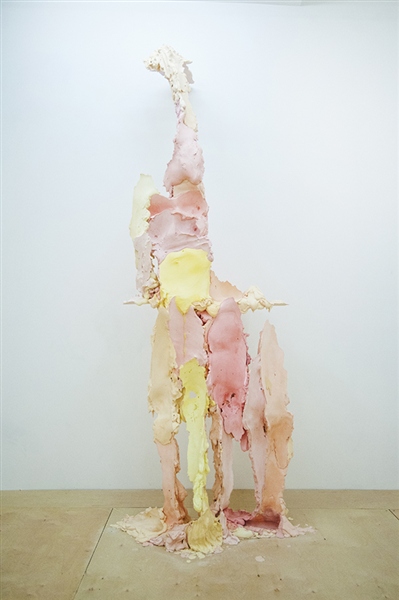 Juliana Cerqueira Leite
Reach, 2016.
Hydrocal, steel, pigment.
30 x 24 x 86 inches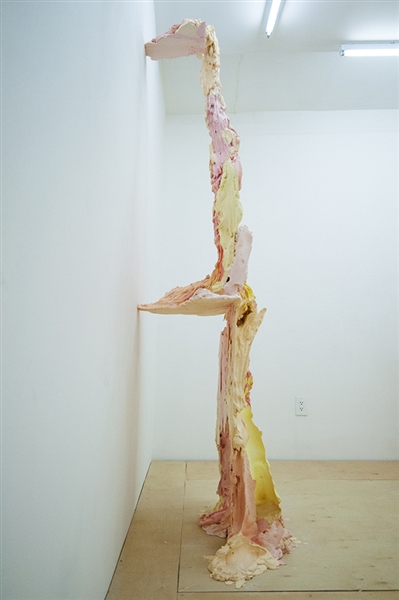 Juliana Cerqueira Leite
Reach, 2016.
Hydrocal, steel, pigment.
30 x 24 x 86 inches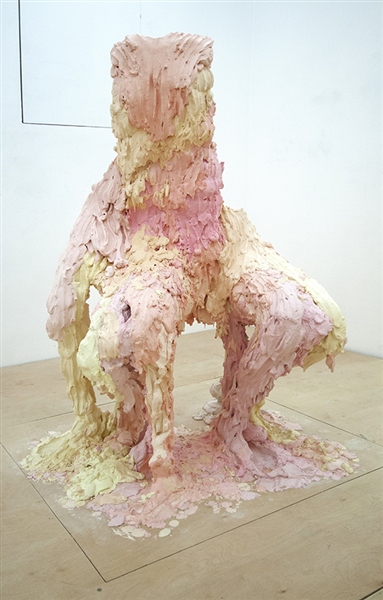 Juliana Cerqueira Leite
Sit, 2016.
Hydrocal, steel, pigment.
48 x 36 x 54 inches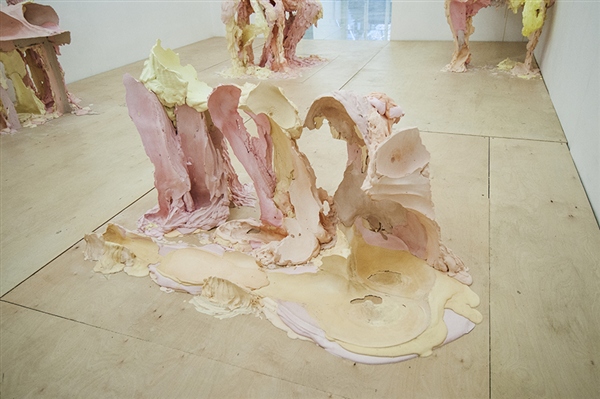 Juliana Cerqueira Leite
Get In, 2016.
Hydrocal, steel, pigment.
36 x 24 x 48 inches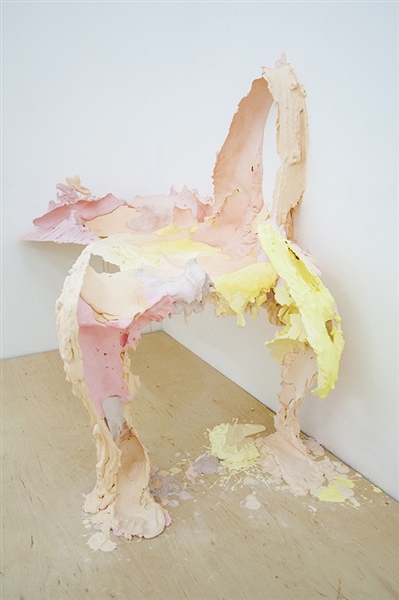 Juliana Cerqueira Leite
Lay, 2016.
Hydrocal, steel, pigment.
48 x 24 x 38 inches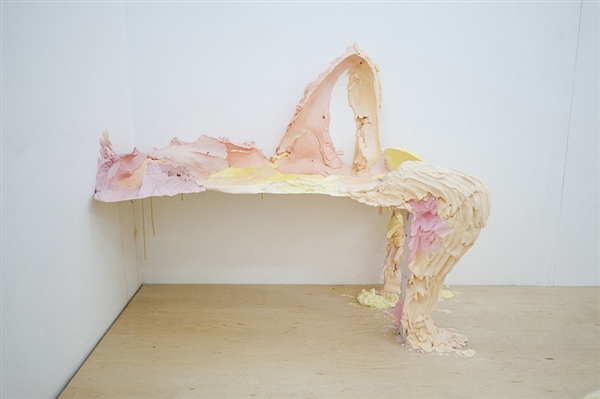 Juliana Cerqueira Leite
Lay, 2016.
Hydrocal, steel, pigment.
48 x 24 x 38 inches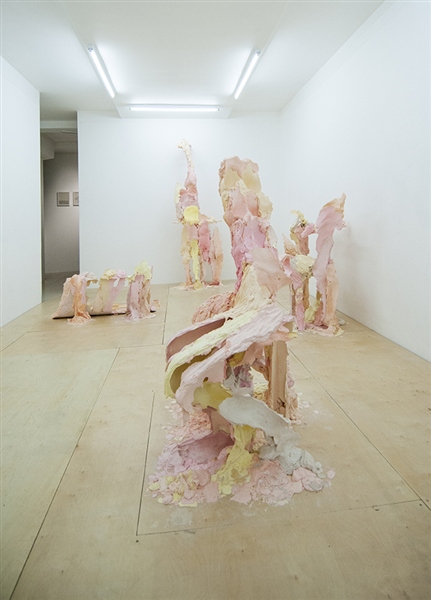 Installation view of Juliana Cerqueira Leite: INTRANSITIVE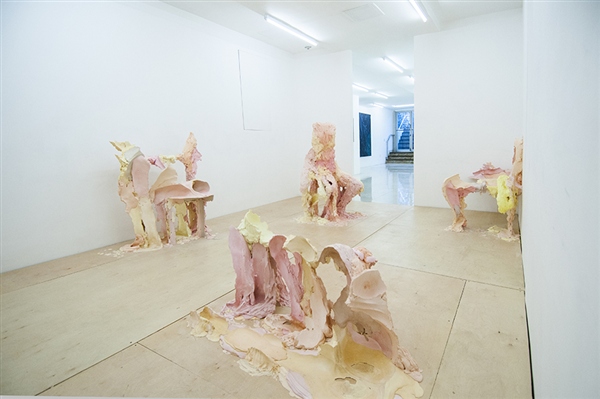 Installation view of Juliana Cerqueira Leite: INTRANSITIVE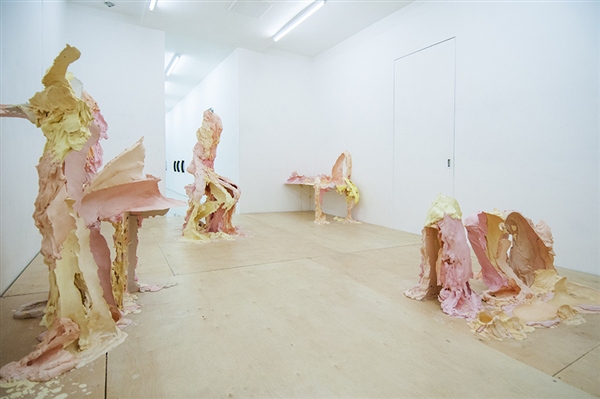 Installation view of Juliana Cerqueira Leite: INTRANSITIVE