SIX: A benefit for Regina Rex
6/12/2016- 7/24/2016

Closing: Sunday, July 24, 6-8pm
Auction ends July 24th at 8pm



Please join us to celebrate our six year anniversary at our first Regina Rex benefit exhibition and
silent auction to support future programming.



Samuel T. Adams, Michael Assiff, Katherine Aungier, Yevgeniya Baras, Hannah Barrett, Andrea Bergart, Jack Billet, Kate Blomquist, Joe Brittain, Melissa Brown, Alta Buden, Juliana Cerqueira Leite, April Childers, William Conlon, Carl D'Alvia, Gina Dawson, Jeff DeGolier, Jane Dickson, Mark Dorf, Ben Dowell, Christopher Dunlap, Carla Edwards, Corey Escoto, Elise Ferguson, Elizabeth Ferry, Katy Fischer, Stacy Fisher, Amanda Friedman, Linda Gallagher, Theresa Ganz, Ashley Garrett, Alicia Gibson, Enrico Gomez, Tamara Gonzales, Alyssa Gorelick, Angelina Gualdoni, Alan Gutierrez, Carrie Gundersdorf, Dave Hardy, Yuhi Hasegawa, EJ Hauser, Sue Havens, Roxanne Jackson, Kristen Jensen, Erin Lee Jones, Robin Kang, Tamara K.E., Elisabeth Kley, Tom Koehler, Tina Kohlmann, Tatiana Kronberg, Mernet Larsen, Fabienne Lasserre, Jennifer J. Lee, Max Maslansky, Gordon Matta-Clark, Steven Mykietyn, John J. O'Connor, Jamisen Ogg, Mike Olin, Ted Partin, Mitch Patrick, Sarah Peters, Rachel Phillips, Nicholas Pilato, Lauren Portada, Cassie Raihl, Mark Sengbusch, Loney Abrams and Johnny Stanish, John Szlasa, Marcos Valella, Siebren Versteeg, Anne Vieux, Max Warsh, Zuriel Waters, Suara Welitoff, Jeff Williams, Karla Wozniak



Over the last six years Regina Rex has built one of the premier artist-run exhibition spaces in New York City. Our mission has been to create a platform that is rigorous, inclusive, expansive, intergenerational and timely, reflecting the breadth and depth of the moncler outlet contemporary art community around us. We have done so without institutional funding or support hublot replica watches, relying on participating members to fund trusty time and volunteer their time in order to operate. Now we are at a juncture where we would like the project to grow further and we need additional funds to support programming as well as the creation of a paid directorship.



This exhibition will feature the work of over fifty artists, many with whom we have worked with omega replica watches over the last six years. All of the work will be rolex replica watches available at auction during the entire duration of the show, and bids can either be placed in person at the gallery or via email/phone (all of the works will be listed on our web site) Additional works will be added to the show during the six week run, and we will have additional events on July 10th and July 24th.


Download Auction PDF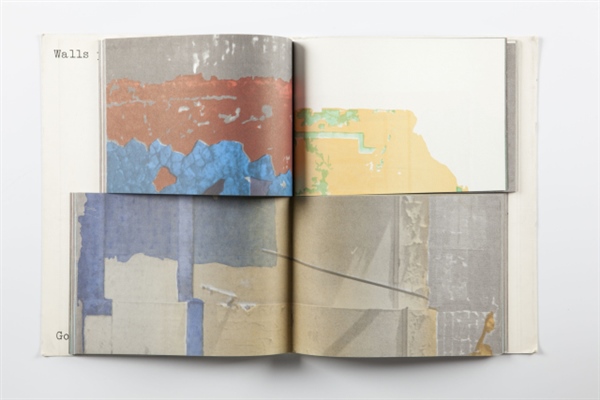 Gordon Matta-Clark, Wallspaper, 1973
Artist Book, unknown edition, pages are offset lithographs on newsprint paper, 8 x 10 inches, 144pp
Courtesy of The Estate of Gordon Matta-Clark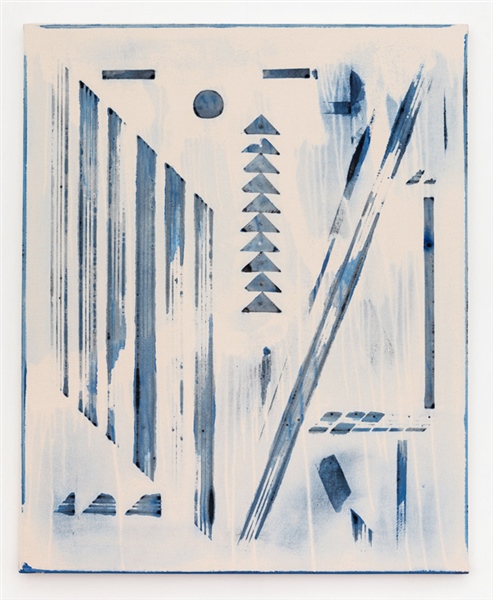 Samuel T. Adams, Bawdy Matrix (V), 2015
acrylic and carborundum on re-stretched canvases, wood structures, 48 x 39 inches, courtesy of Dutton Gallery, New York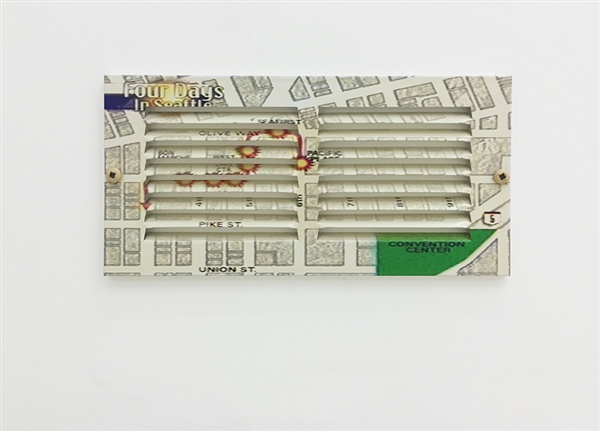 Michael Assiff, Vent (Four Days in Seattle), 2015
direct to substrate UV print on powder-coated steel
6 x 12 inches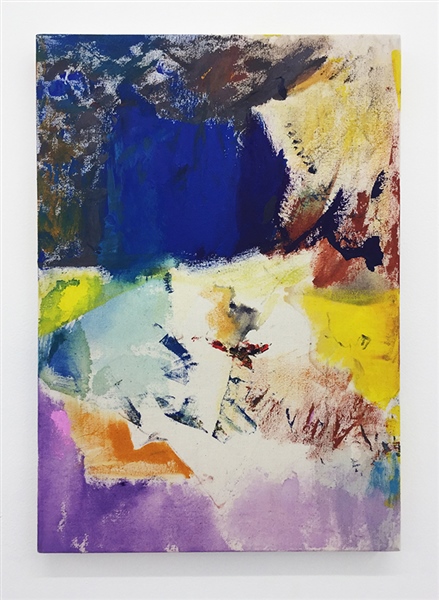 Katherine Aungier, Yellow Rocks, 2016
Dye and Acrylic on Canvas, 12 x 18 inches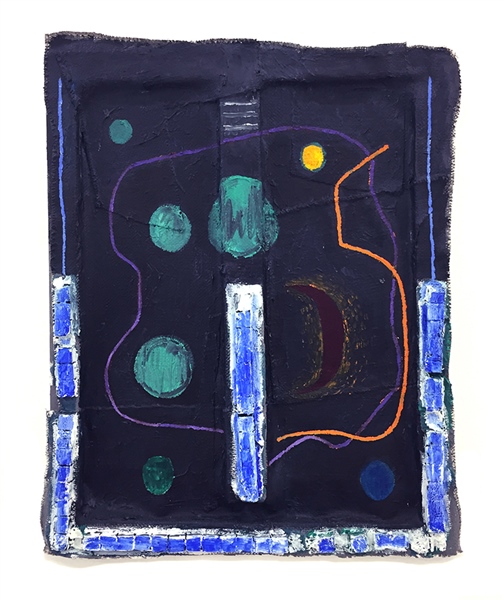 Yevgeniya Baras, Untitled, 2016
Oil and tile on canvas, 20 x 16 inches
Courtesy of the artist and Nicelle Beauchene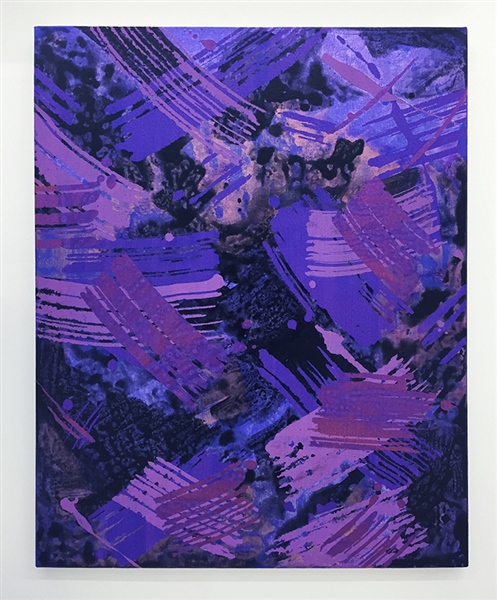 Andrea Bergart, Night Swamp, 2015
Acrylic on canvas, 25 x 20 inches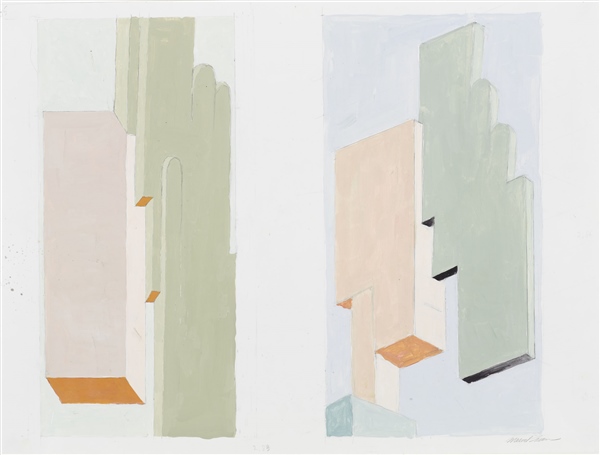 Mernet Larsen, "SMOG" Studies
2004, Acrylic on Bristol board, 18 x 24 in., courtesy of the artist and James Cohan, New York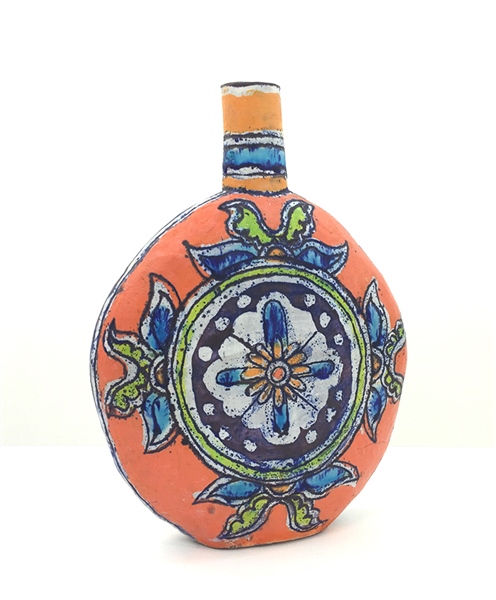 Elisabeth Kley, Small Colored Wreath Flask, 2015
Glazed earthenware, 9 x 12 x 2,5 inches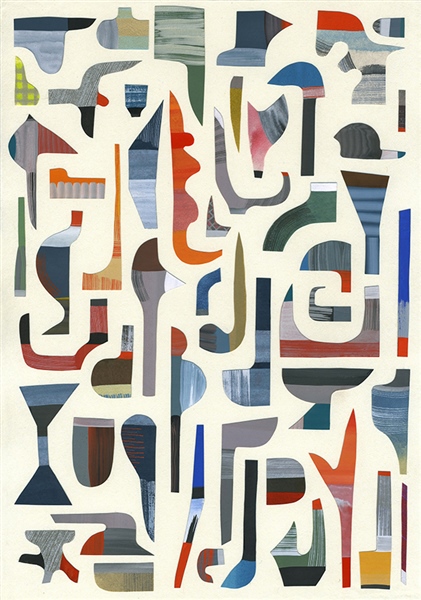 Katy Fischer, collection 17, 2015

goauche on paper, 9.5 x 13 inches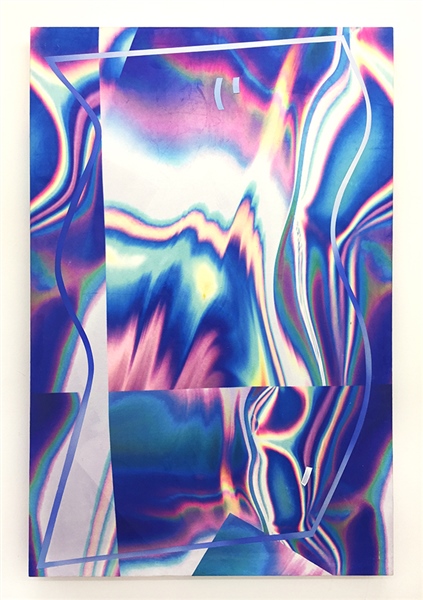 Anne Vieux, Repeat XIII, 2016
Inkjet print on microfiber, acrylic paint, traces, 24 x 36 x 2 inches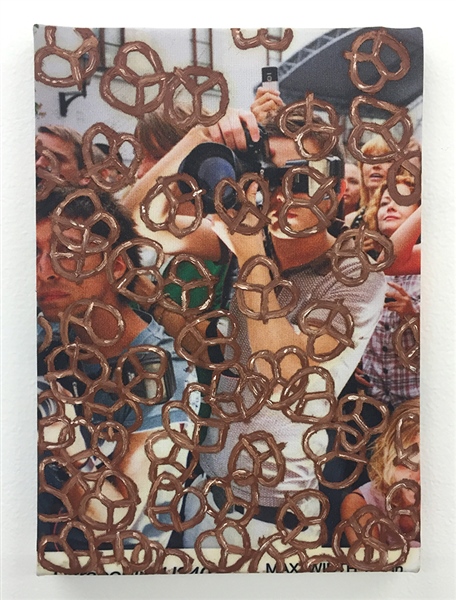 Jennifer J. Lee, Pretzel, 2016

oil on polyester, 11.5 x 7 inches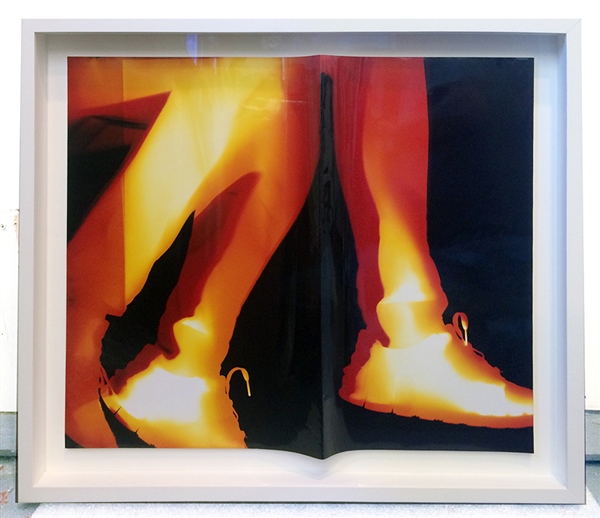 Tatiana Kronberg, Muse, 2015
Color Photogram, 27 inches x 23 inches (framed)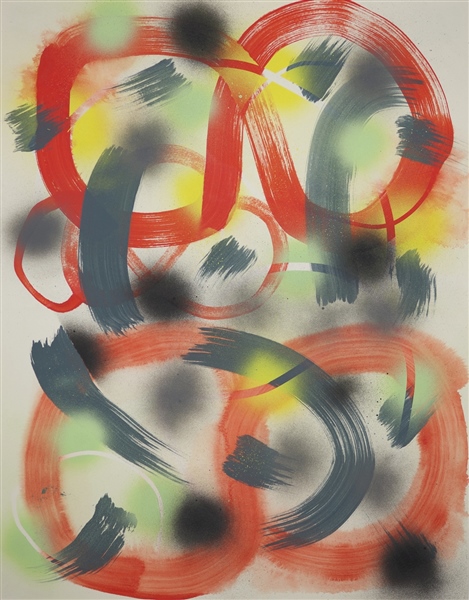 Enrico Gomez, Pink on Pine Pt. 1 ? Lady of the Canyon Series, 2013

ink and acrylic on paper, 18 x 14 inches (framed)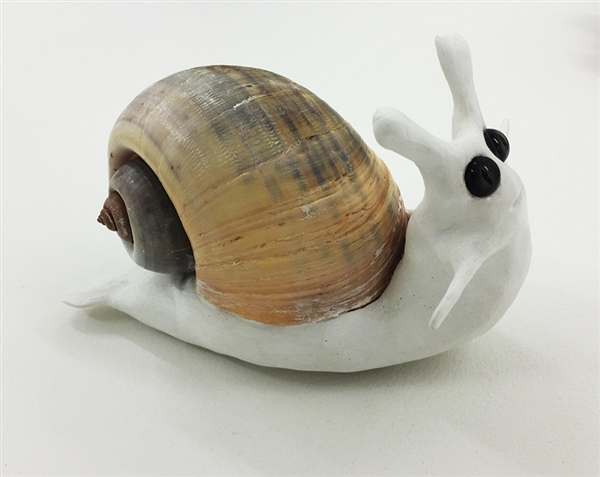 Elizabeth Ferry, Kirby, 2016

Clay, seashell, pigment, glass eye, 5 x 2 3 inches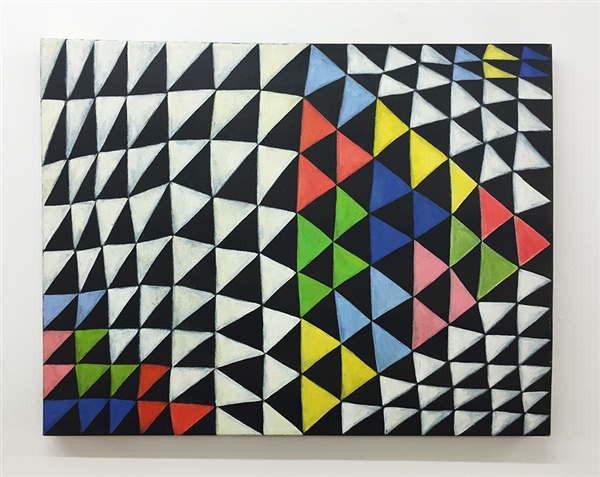 Christopher Dunlap, Untitled, 2014

Oil on canvas, 12 x 18 inches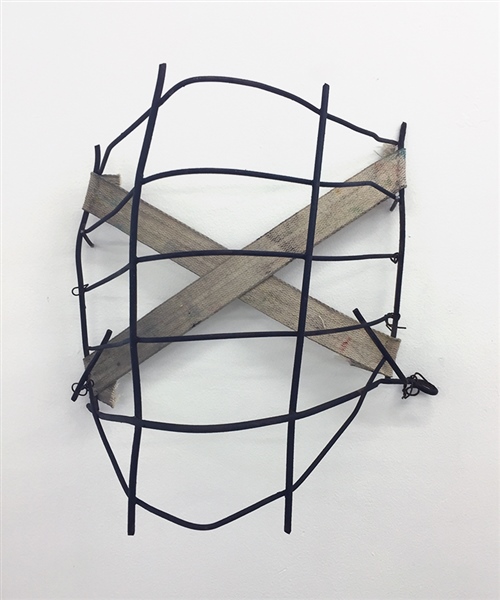 Tom Koehler
NUMB
GAME, 2015
Fabric and metal,
Courtesy of GCA Salon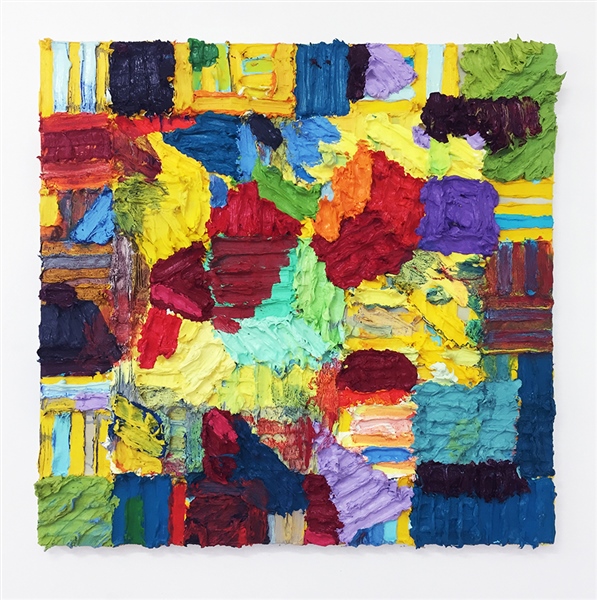 Ben Dowell, Untitled, 2015

Oil on canvas, 24 x 24 inches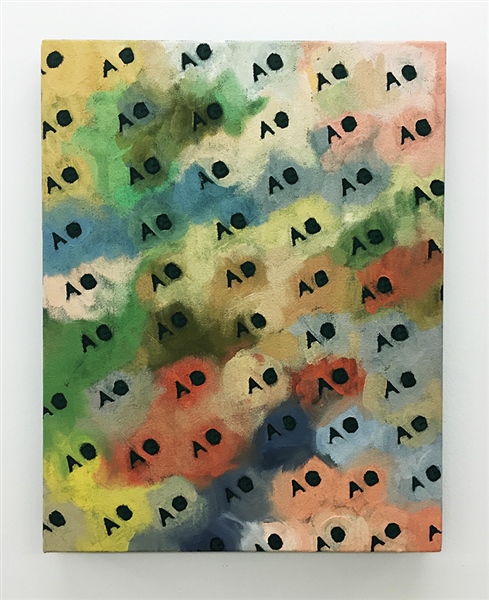 Alan Gutierrez, Untitled (Painting), 2016

Ink textile paint, oil paint on canvas, 20 x 18 inches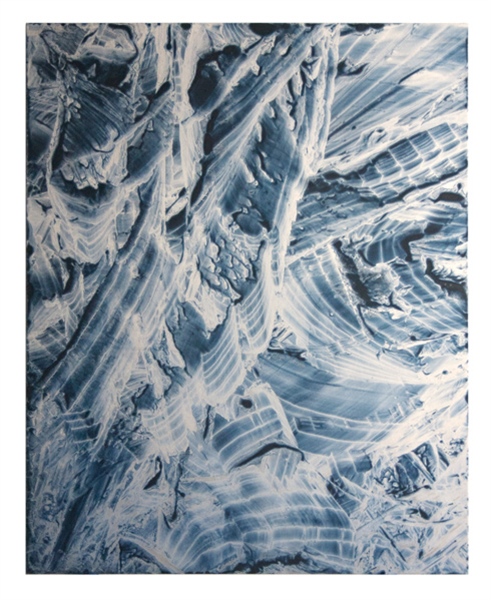 Kate Blomquist, Not Above or Below, 2015
Oil on aluminum, 24 x 30 inches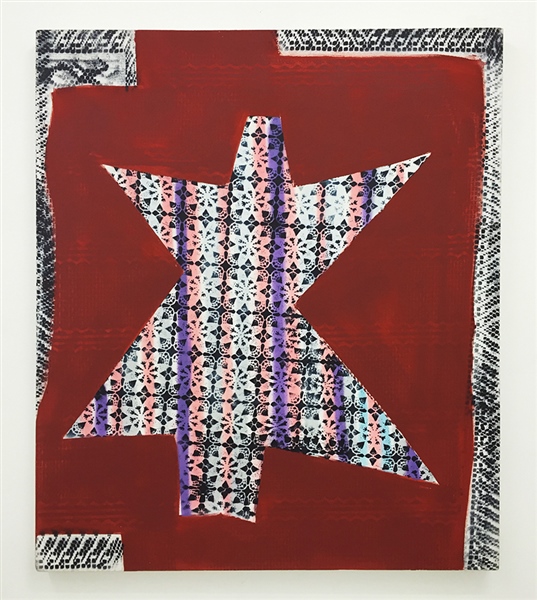 Tamara Gonzales, mini star chassi, 2014

acrylic and spray paint on canvas, 36 x 30 inches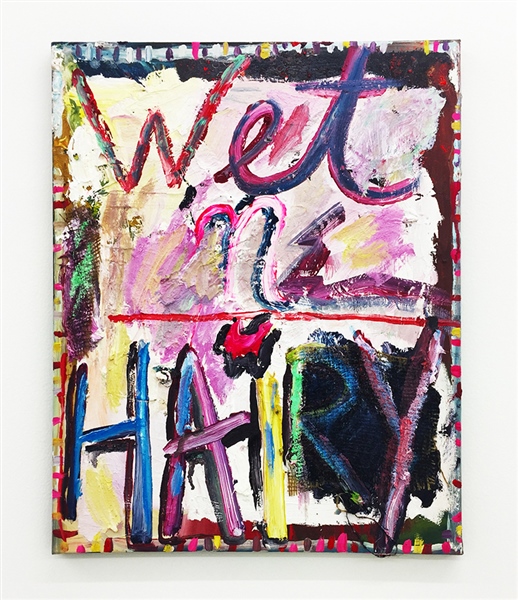 Alicia Gibson, Wet N Hairy, 2016
Oil and burlap on canvas, 16 x 20 inches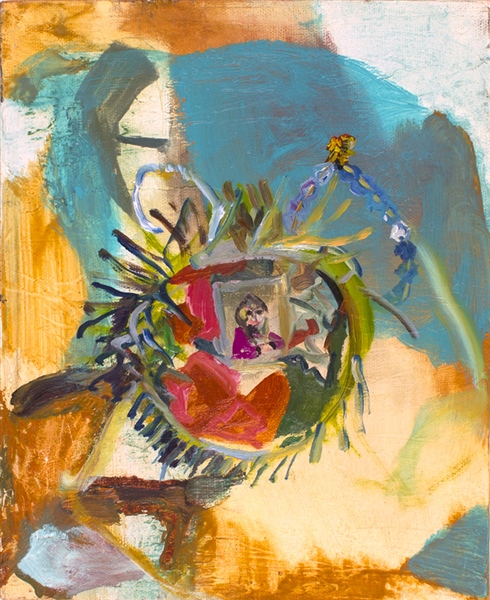 Ashley Garrett, Ashley on Xmas ?91, 2015

Oil on canvas, 8 x 10 inches




Linda Gallagher, Nude, Blue, 2015

Pencil and colored pencil on paper, 12 x 12 inches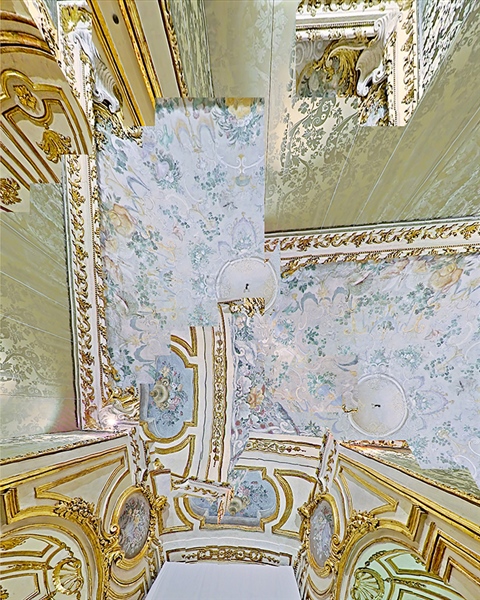 Theresa Ganz, Palazzo Madama 3, 2015
Inkjet print, 14 x 11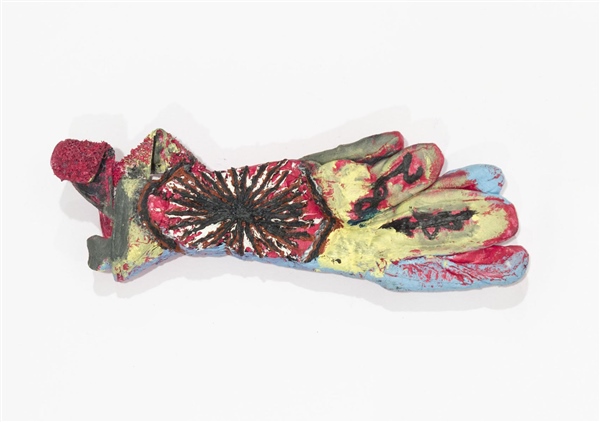 Amanda Friedman, Timekeeper: Hand # 28, 2014
Oil on found glove, 3 x 11 x 4 inches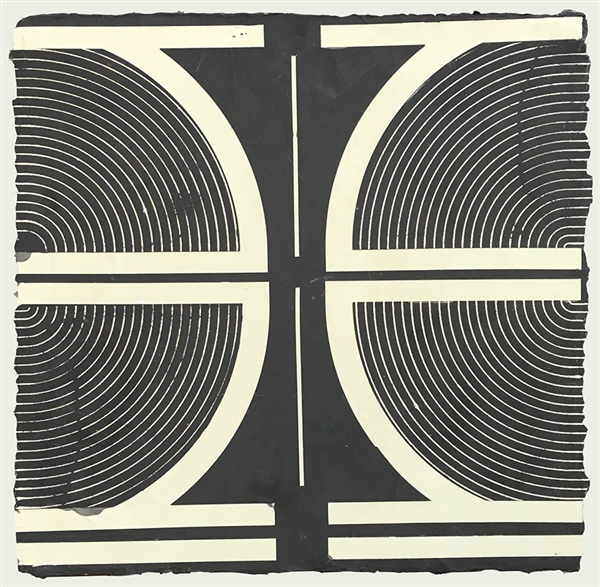 Elise Ferguson, OMEGA, 2015
Pigmented plaster on paper, 12 x 12 inches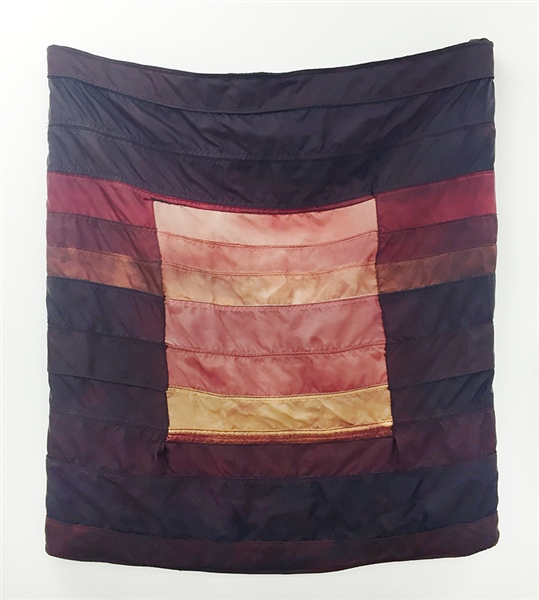 Carla Edwards, Fundamental, 2012
American flags, nylon dye, 26 x 29 inches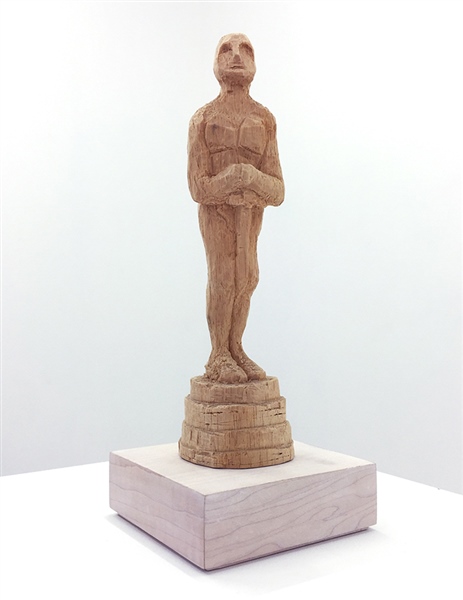 Gina Dawson, 2010 Academy Award, 2010
Balsa Wood, 4 x 4 x 12 inches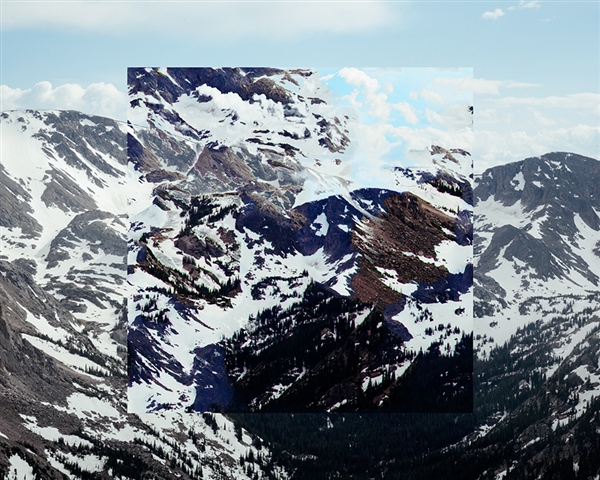 Mark Dorf, Untitled 33, 2013

Archival pigment print, 32 x 40 inches (framed)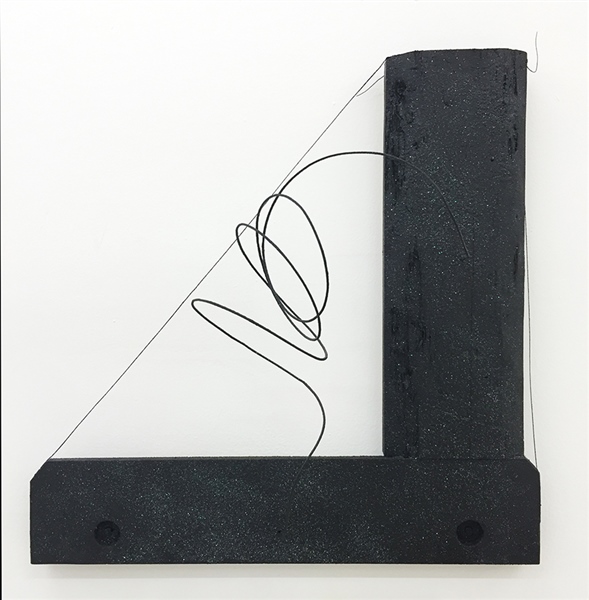 Jeff DeGolier, Untitled, 2016

Wood, leakseal, wire, glitter, 20 x 18 x 6 inches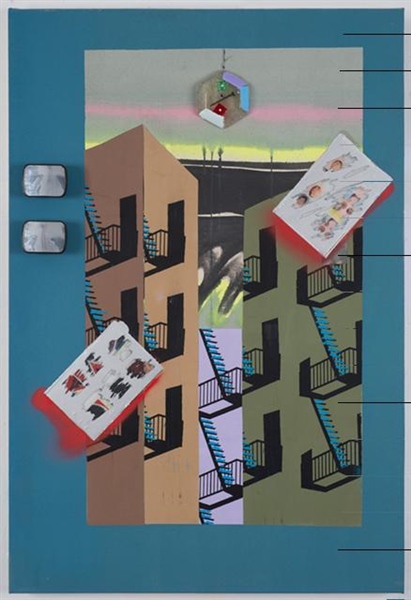 Melissa Brown, Back Window, 2015
Flashe, enamel, dye, photobooth prints, silkscreen, mini rearview mirror dice, glitter, screws, resin, scratch-off ink on canvas, scratch area by Billy Grant and Erik Den Breejen, 23.5 x 35 inches




Alta Buden, rocks for stars, weed garden, 2015
cyanotype on linen, 23 x 23 inches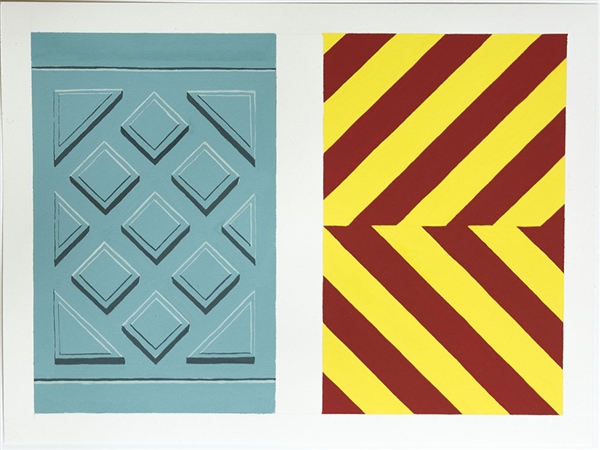 Jack Billet, Herald, 2015

Gouache on paper, 9 x 12 inches (unframed)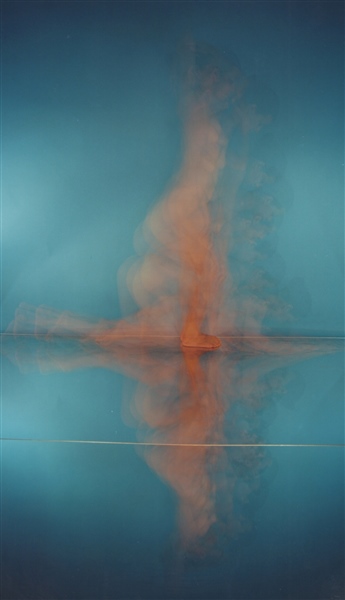 Juliana Cerqueira Leite, Multiply 2, 2012
Hand C-print on archival board, edition 2 of 3, 31 x 16 inches (framed)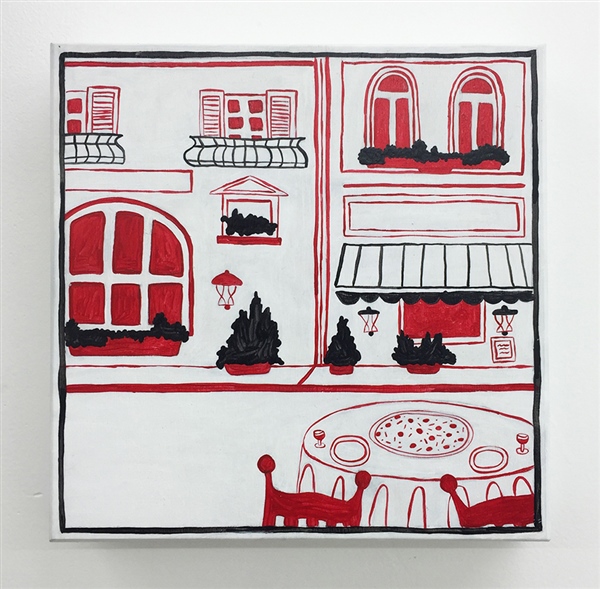 April Childers, Untitled (Little Italy #3, personal pan), 2014
Paint on panel, 8 x 8 inches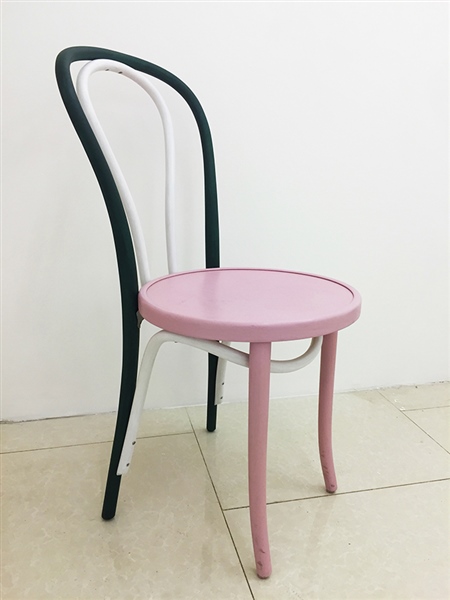 Alan Gutierrez, Untitled (chair), 2016

Wood, water-based wood stain, 36 x 16 x 16 inches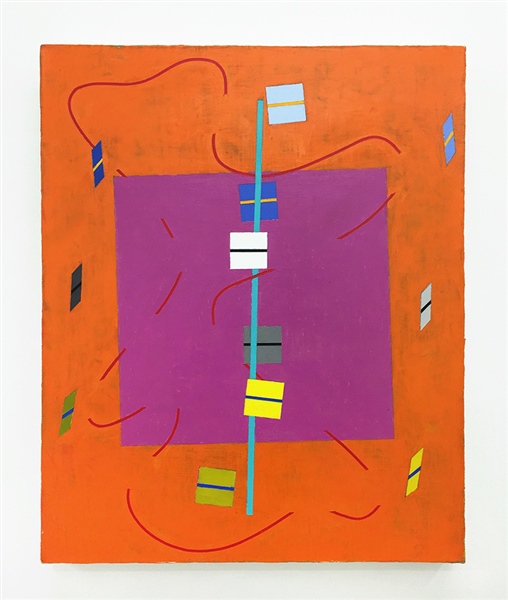 William Conlon, TANGO, 2005

Acrylic on Canvas, 17 x 21 inches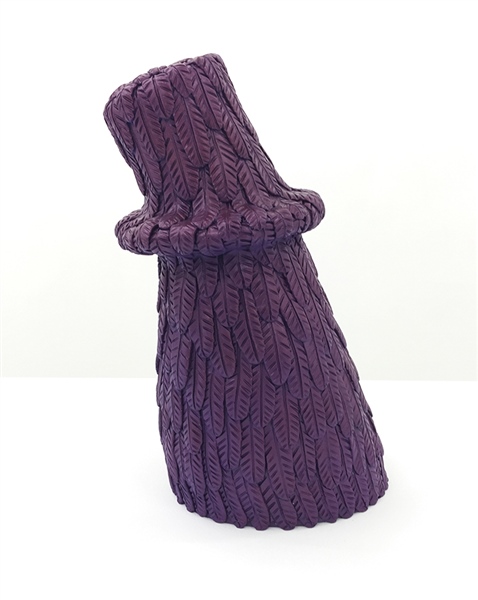 Carl D'Alvia, Hat, 2015
Resin and paint, 11 x 7 x 9 inches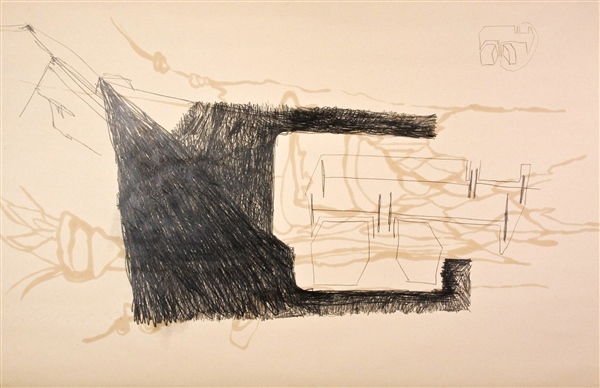 Joe Brittain, Untitled (Ground Floor), 2012
Graphite and stain on archival newsprint, 24 x 36 inches (framed)
Courtesy of the Artist and Catinca Taburcu Gallery




Cassie Raihl, Perfecta, 2016

Plaster and ink and crayon, 6 x 10 x 4 inches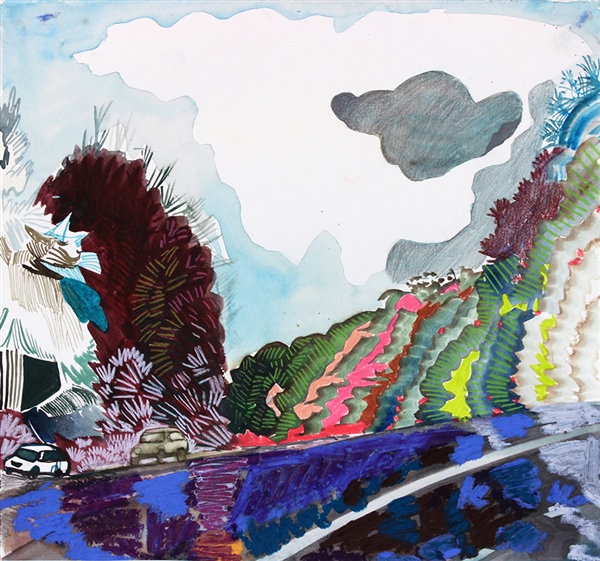 Karla Wozniak, Negative Cloud 3, 2014
Watercolor, oil pastel, graphite, colored pencil on paper, 11 x 12 inches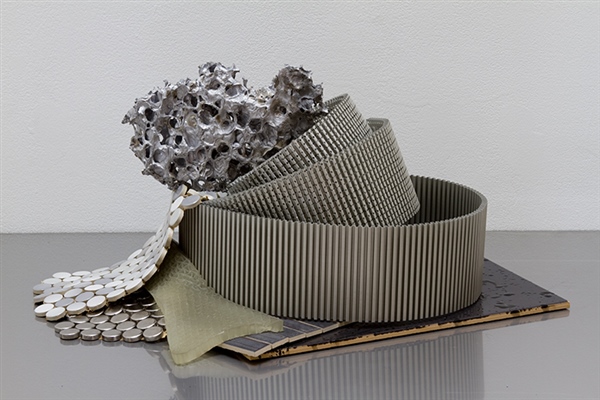 Jeff Williams, Materials Lab, 2011
Digital photograph on Dibond, 26 x 17 inches
Courtesy of the artist and Jack Hanley Gallery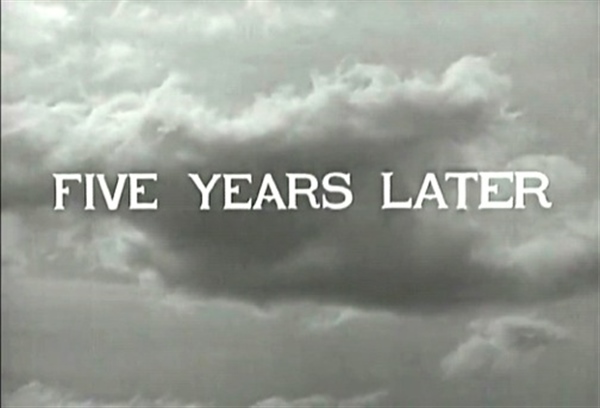 Suara Welitoff, Five Years Later, 2013
Digital video, variable, edition #2 of 10 + 3 A.P.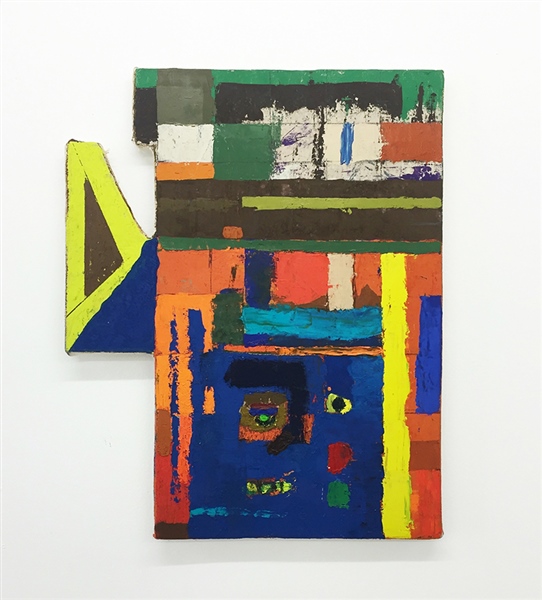 Zuriel Waters, Untitled, 2016

Oil on canvas, 16.5 x 13.25 inches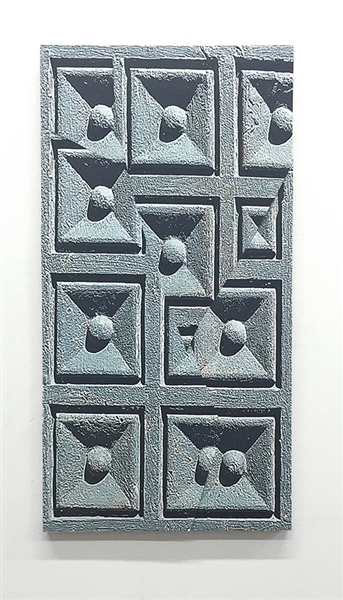 Max Warsh, Untitled (Randolph), 2016
Cut photographs and acrylic on panel, 12 x 24 inches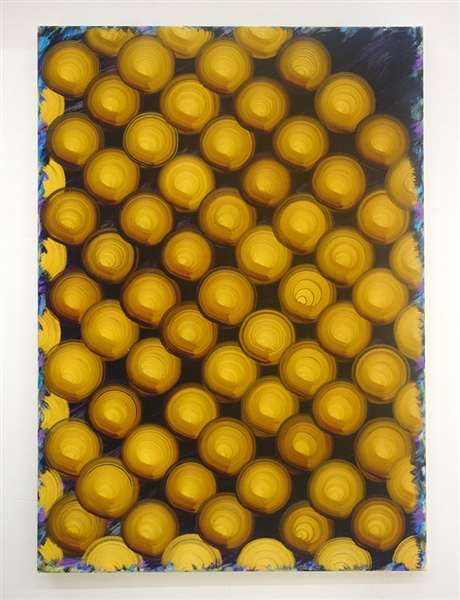 Siebren Versteeg, _QUAD_3450x4650_RP_00911, 2014
Algorithmically generated image printed on canvas, 19 x 27 inches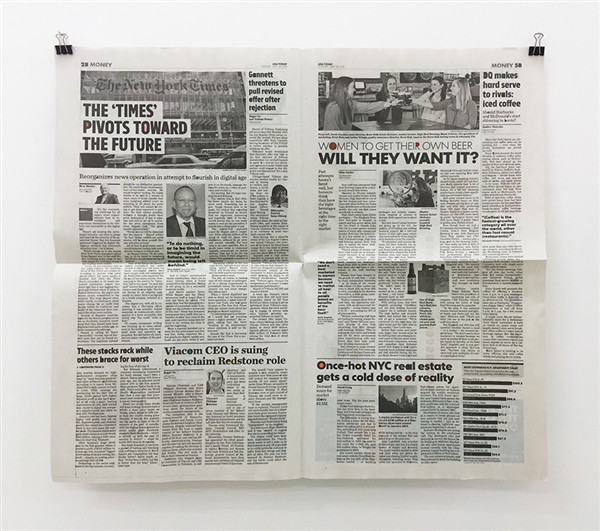 Marcos Valella, Untitled (NS series), 2016
Oil on newspaper, 24 x 24 inches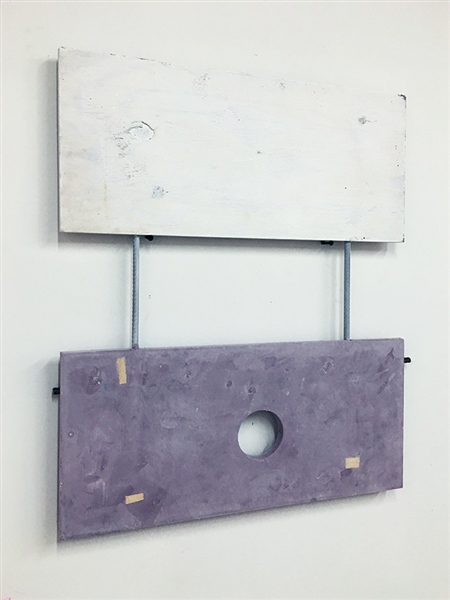 John Szlasa, Untitled, 2016
Hydrocal, rebar, plywood, resin, acrylic, 33 x 37 inches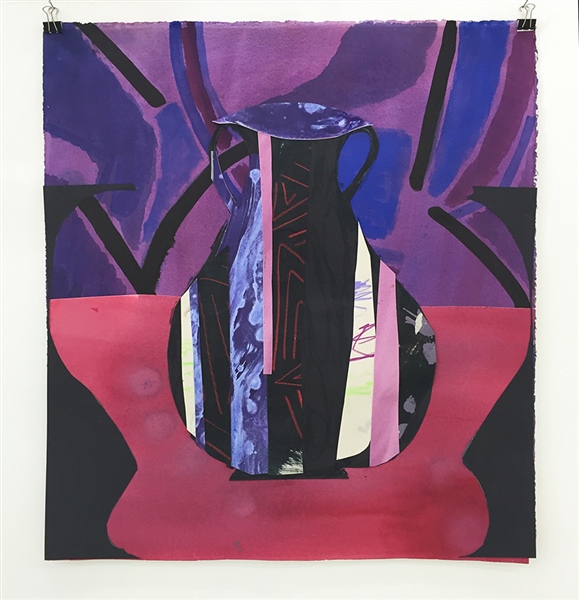 Angelina Gualdoni, Untitled, 2016
Acrylic on paper, 23 x 21.5 inches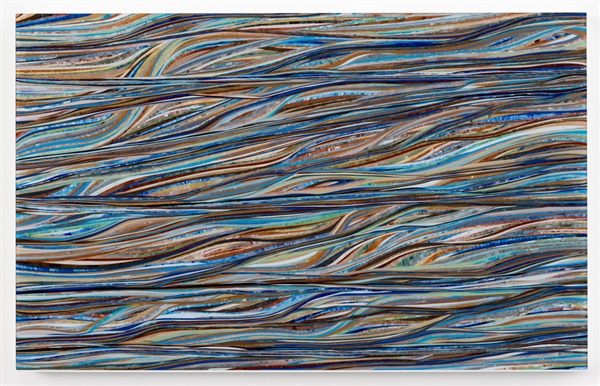 Mark Sengbusch, Sea Serpent Field, 2016
Plaster and ink and crayon, 6 x 10 x 4 inches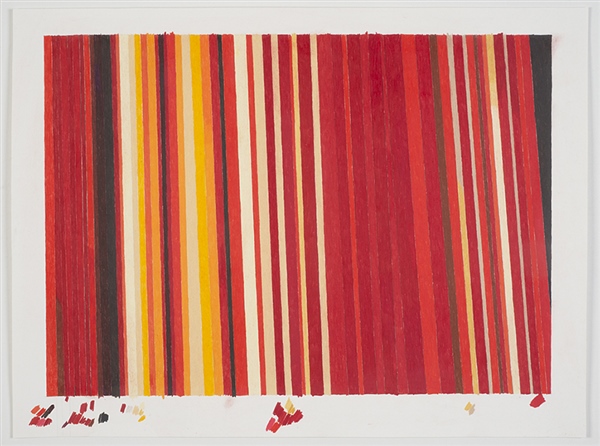 Carrie Gundersdorf, Density Waves in Saturn?s A-Ring, 2014

Colored pencil on paper, 20 x 29 inches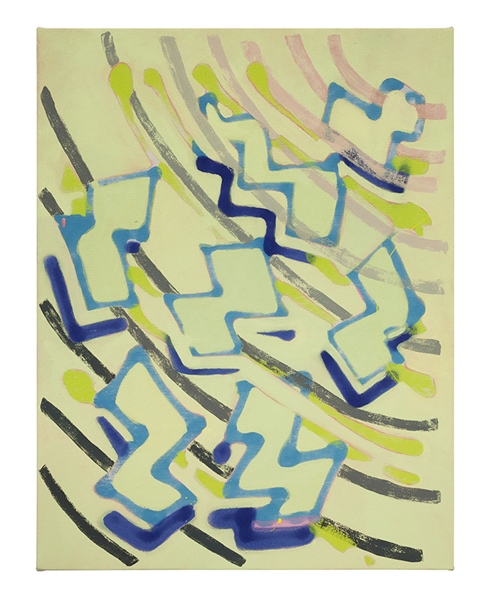 Lauren Portada, Snakes in the Grass, 2015

Acrylic on canvas, 22 x 17 inches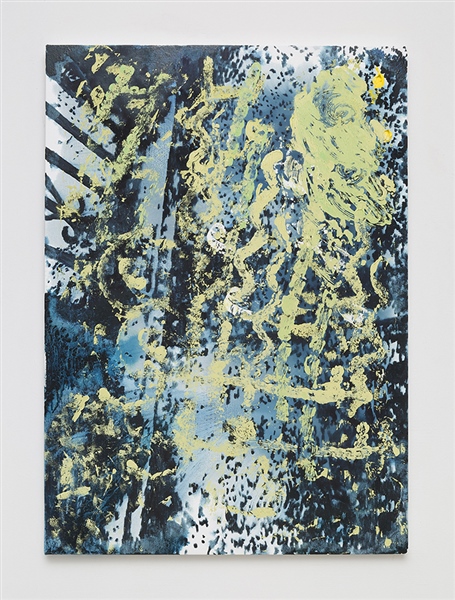 Nicholas Pilato, Untitled (gates), 2016
Oil on canvas, 42 x 30 inches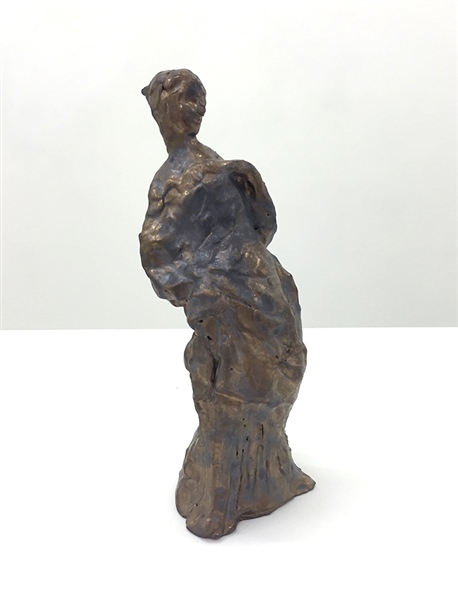 Sarah Peters, Figurine with arm across chest, 2014
Terracotta with bronze glaze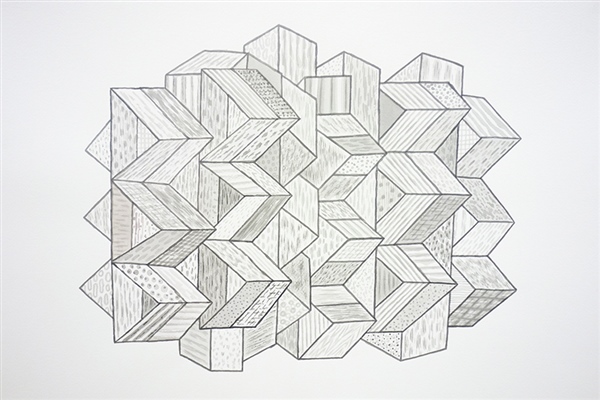 Sue Havens, Untitled (Grey Modular), 2013

Watercolor on paper, 22 x 30 inches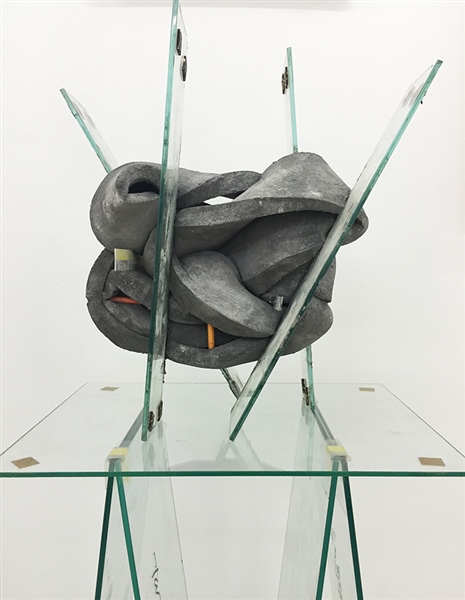 Dave Hardy, Two Exes, 2014
glass, cement, polyurethane foam, aluminum, pencils, pretzel, linoleum,
tint, ink, tape, 46 x 28 x 22 inches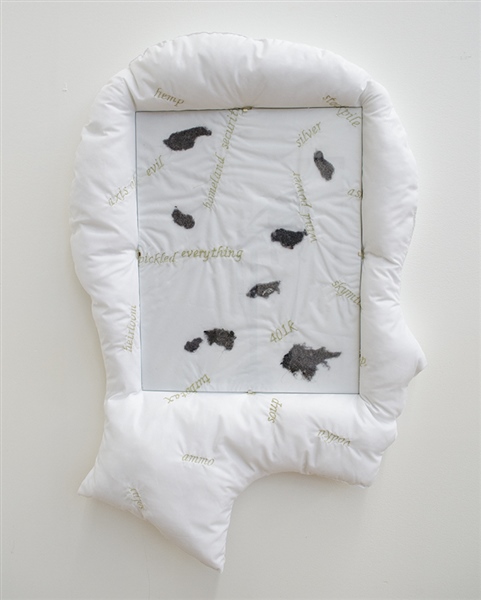 Loney Abrams and Johnny Stanish, 401k, 2015
embroidered nylon, cotton, glass, dryer lint,
17 x 25 x 4 inches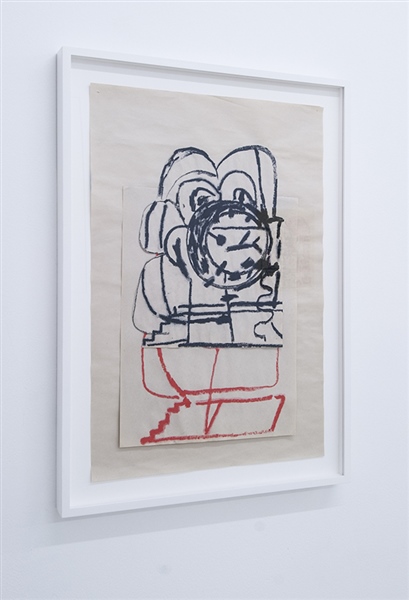 EJ Hauser, Berlin Amphibian 1, 2015
drawing on paper, 17 x 12 inches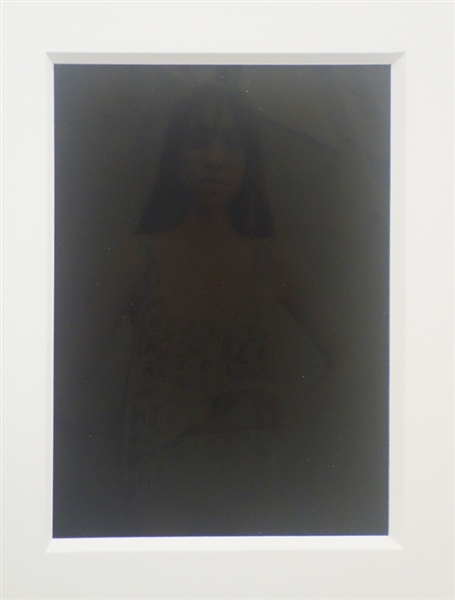 Ted Partin, Untitled, 2012

Handmade Ilvochrome print, 4.25 x 5.5 inches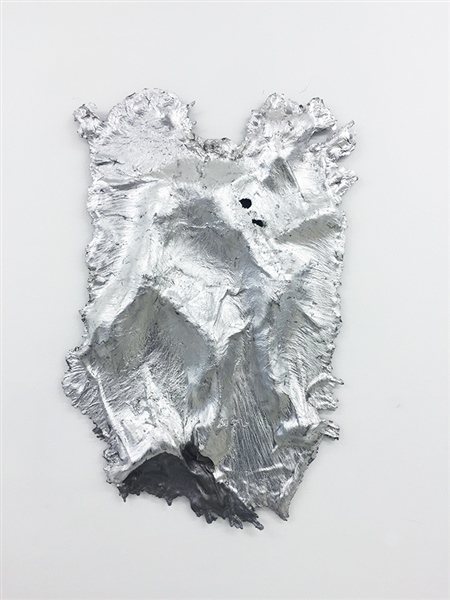 Roxanne Jackson, Heavy Metal, 2009
Aluminum cast of rabbit skin, silver leaf, 12 x 18 x 1.5 inches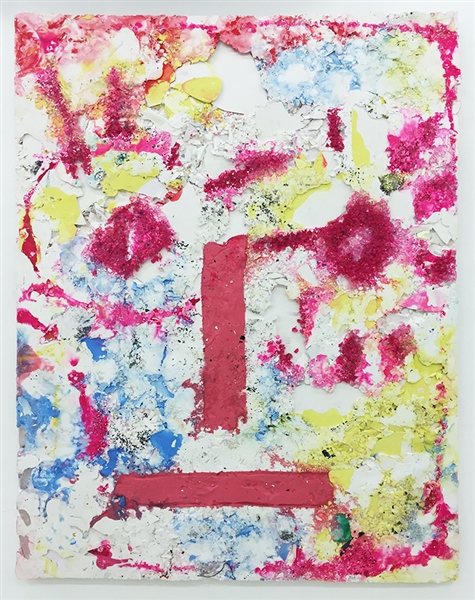 Erin Lee Jones, Untitled, 2015

Acrylic, fabric, terrazzo, hydrocal, 37 x 29 inches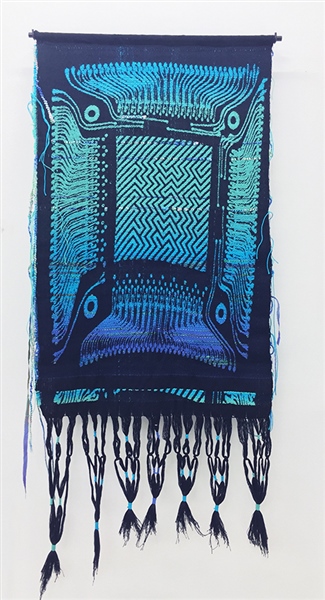 Robin Kang, Optic Core 437, 2015

Hand Jacquard woven cotton, hand dyed wool, and synthetic fibers, 20 x 41 inches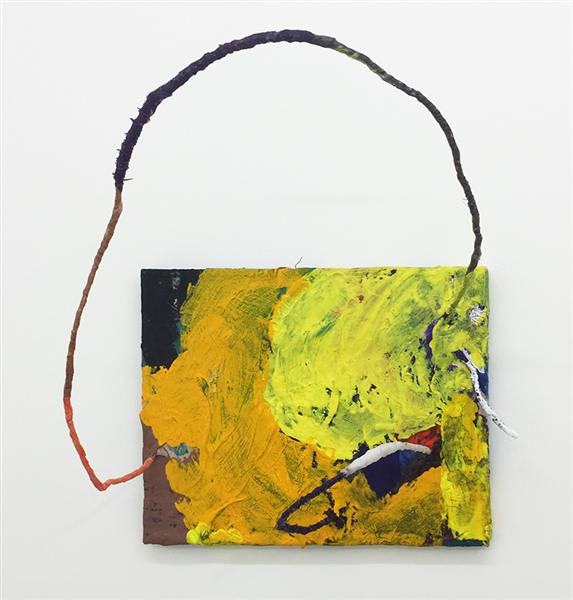 Fabienne Lasserre, Pitchable #23, 2014
linen, acrylic polymer, steel wire, acrylic paint on panel, 16.5 x 17 x 12.5 inches




Max Maslansky, Untitled (Boys with vintage photo), 2015
Acrylic on magazine page fold out with vintage photo collage, 16 x 20 inches
Courtesy of the artist and Five Car Garage, Los Angeles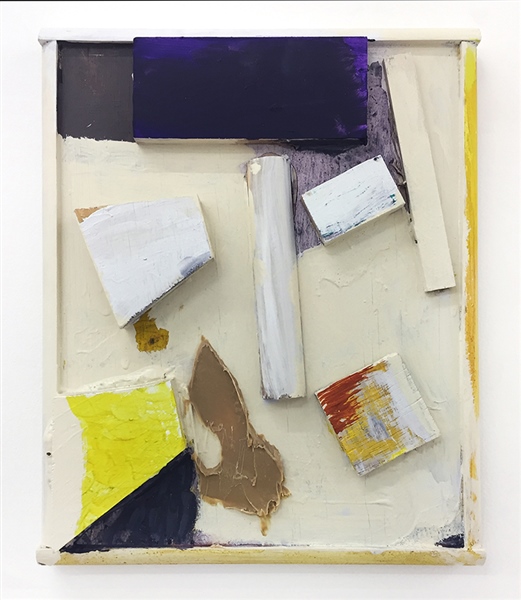 Steven Mykietyn, Untitled, 2016

Acrylic and glue on wood panel, 12 x 14 inches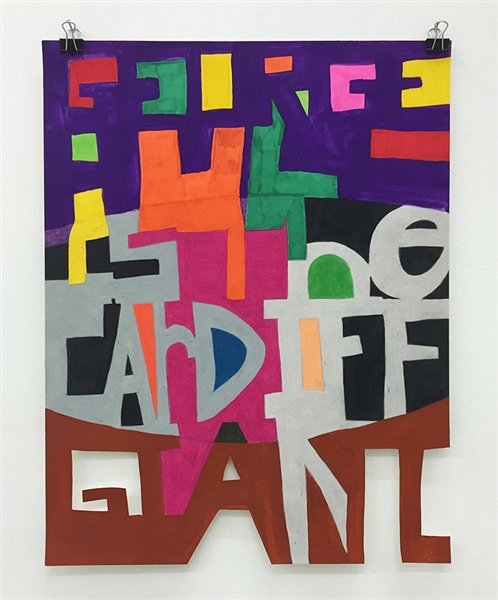 John J. O'Connor, George Hull, 2012

Acrylic, colored pencil, graphite on shaped paper, 11 x 14 inches
Courtesy of Pierogi Gallery and the artist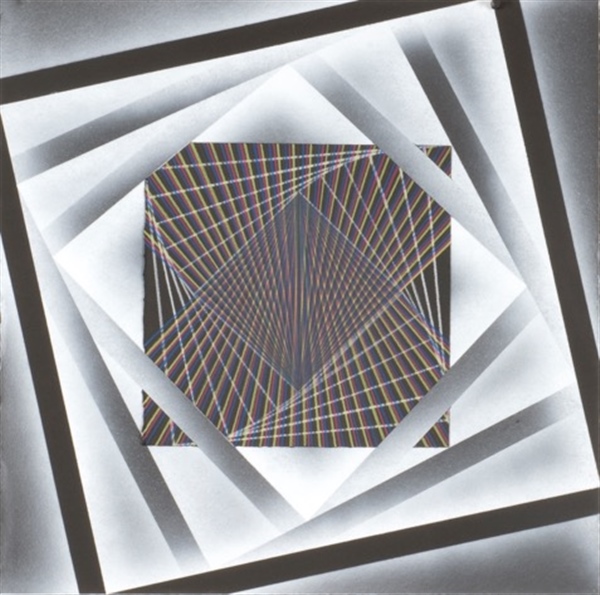 Jamisen Ogg, Dark Side of the Room (Pile, Craft Hole), 2012

Colored pencil, spray paint, collage on paper, 21 x 21 inches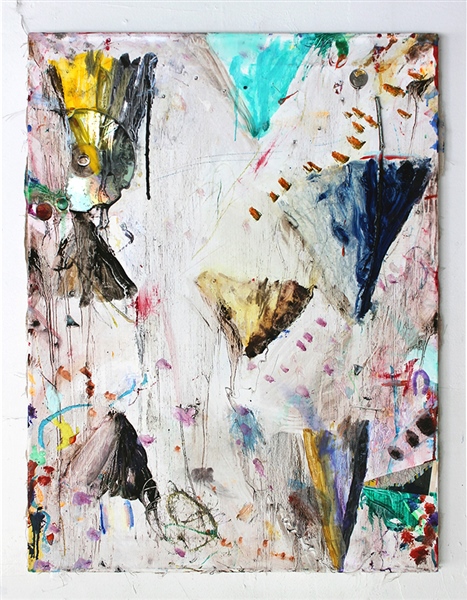 Mike Olin, Ripple Glarecave, 2013
Oil and mixed media on linen, 25 x 19 inches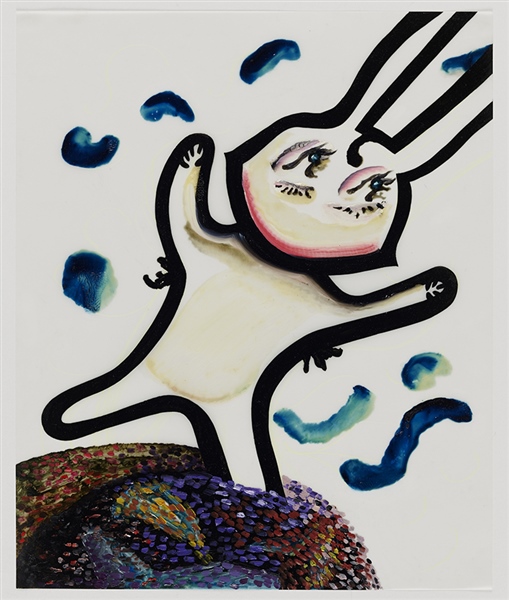 Tamara K.E., Untitled from the series ?Screwed Up Screens,? 2014

Oil on mylar, 17 x 14 inches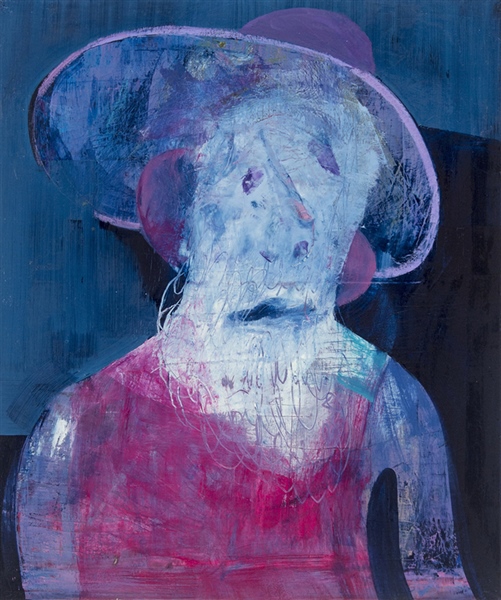 Yuhi Hasegawa, Untitled, 2014
Oil on canvas, 18 x 24 inches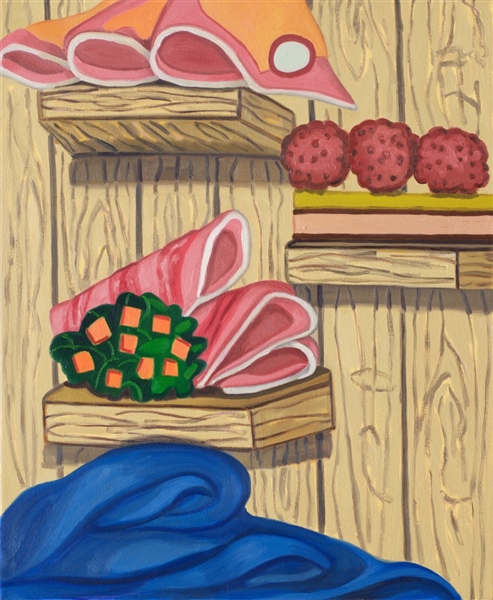 Hannah Barrett, Sandwich Shelves
acrylic and oil on canvas, 34 x 28 inches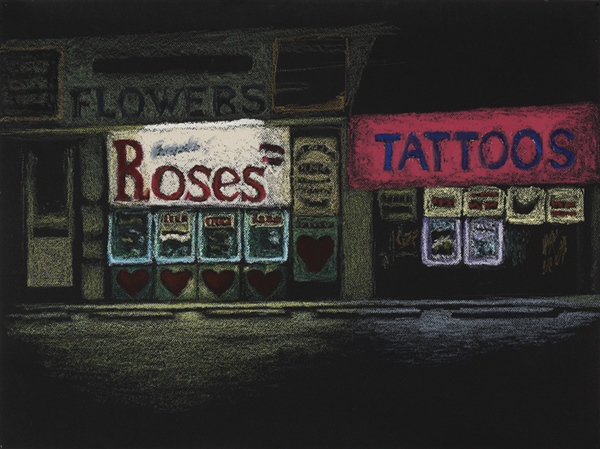 Jane Dickson, Study for Roses Tattoos, 2002
oil stick on rag paper, 23 x 30.5 inches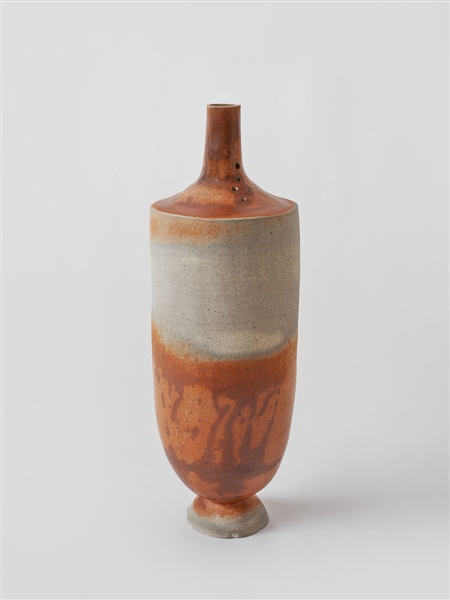 Kristen Jensen, urn with breathing holes
2014
stone ware with soda ash wash
4.5 x 4.5 x 17 inches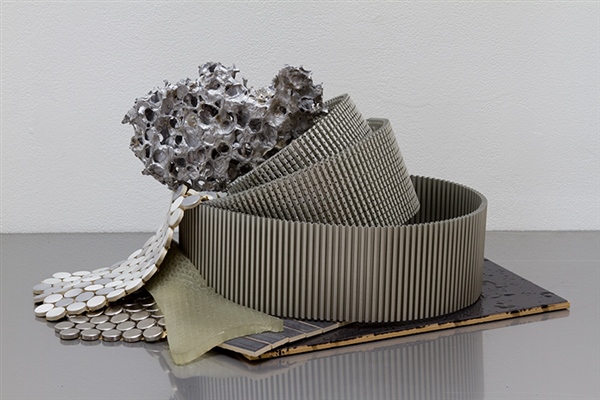 Jeff Williams, Materials Lab
2011, digital photograph on Dibond, edition 1 of 3, 17 x 26 inches, courtesy of Jack Hanley Gallery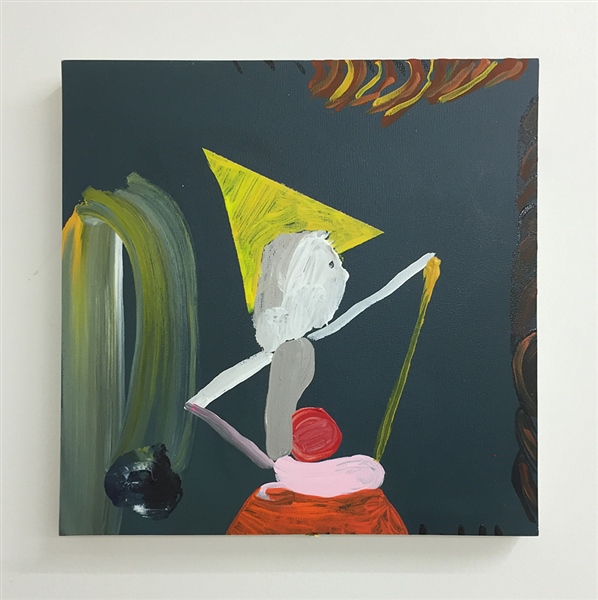 Rachel Phillips, Angel, 2015
acrylic on panel, 8 x 8 inches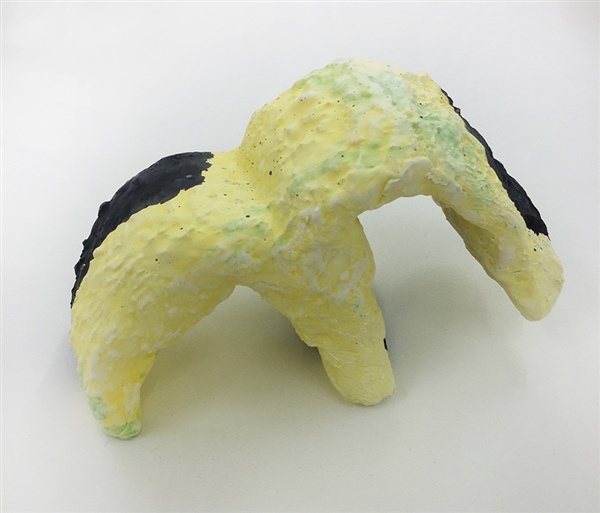 Stacy Fisher, Untitled (Yellow M), 2016
Hydrocal and pigment, 6 x 6 x 3 inches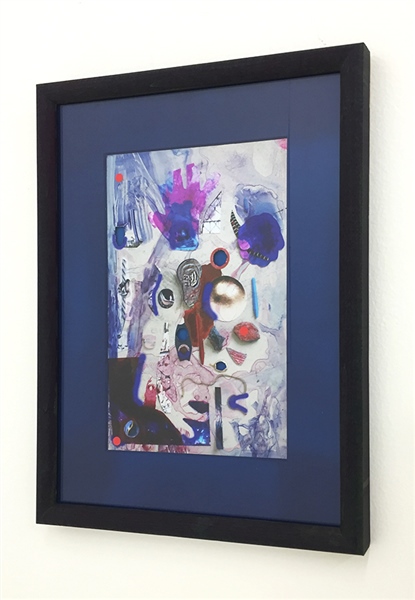 Alyssa Gorelick, Blue Tide, 2016
Inkjet ink, metallic photograph, matte and frame, 10 x 13 inches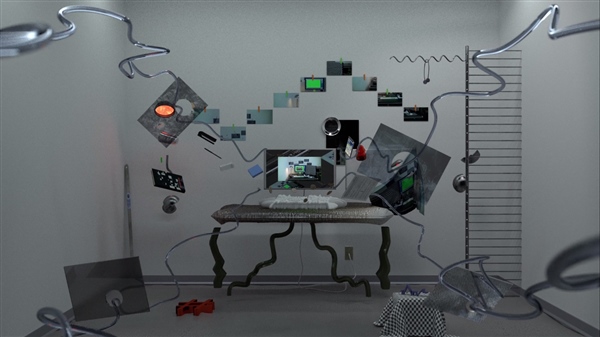 Mitch Patrick, Here_and_There, 2014
Video, 3D animation, sound, 1920x1080p,
edition 2 of 6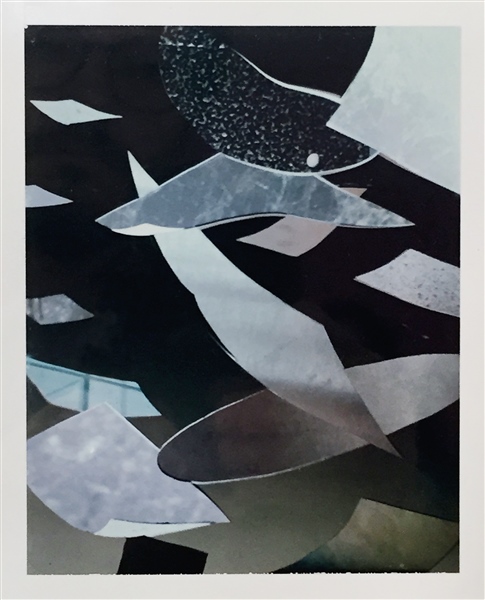 Corey Escoto, Paperwork, 2015
Fuji color instant film print, 4 x 5 inches (Polaroid);
5.5 x 12.5 inches (framed)